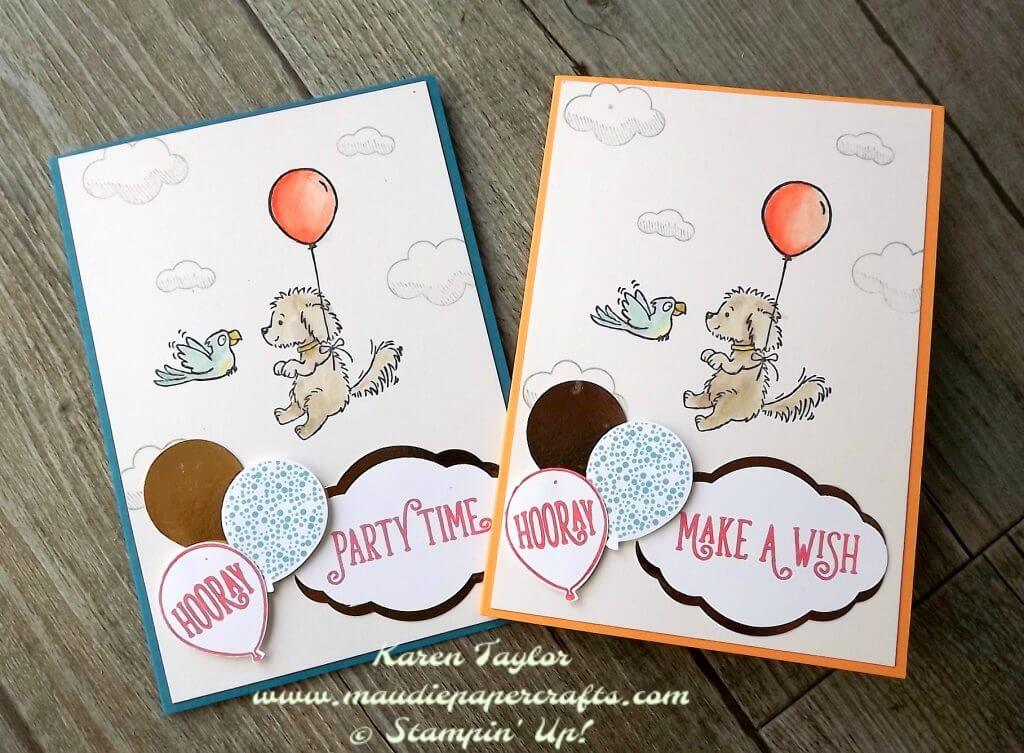 Aren't these cards so cute! I needed a birthday card and made two to see the difference using a different cardstock background made. I think I prefer the blue, but I love them both.
The main stamp set I used is Bella and Friends which I stamped onto Shimmery White card so I could watercolour it using AquaPainters. The Shimmery White card is better that Whisper White for this.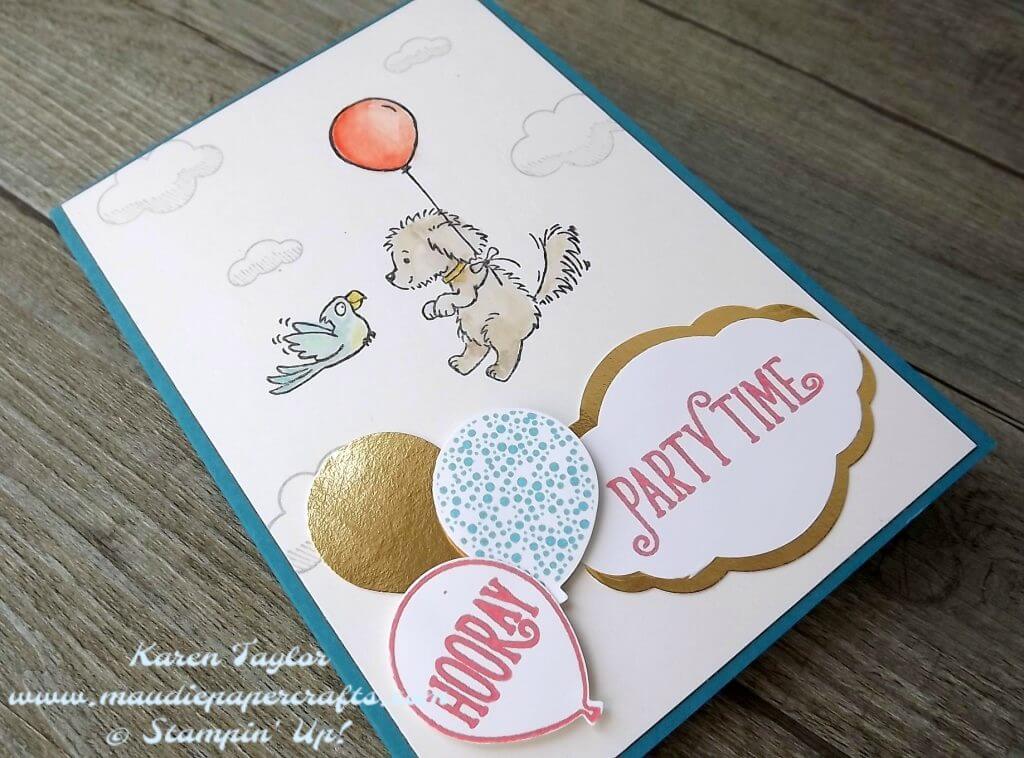 The balloons and sentiment come from the equally lovely Happy Birthday Gorgeous stamp set – so useful, I bet it's in the catalogue for years.
I also used my new favourite punch, the Pretty Label punch to stamp the sentiment on, and added a gold one (cut in half) behind it.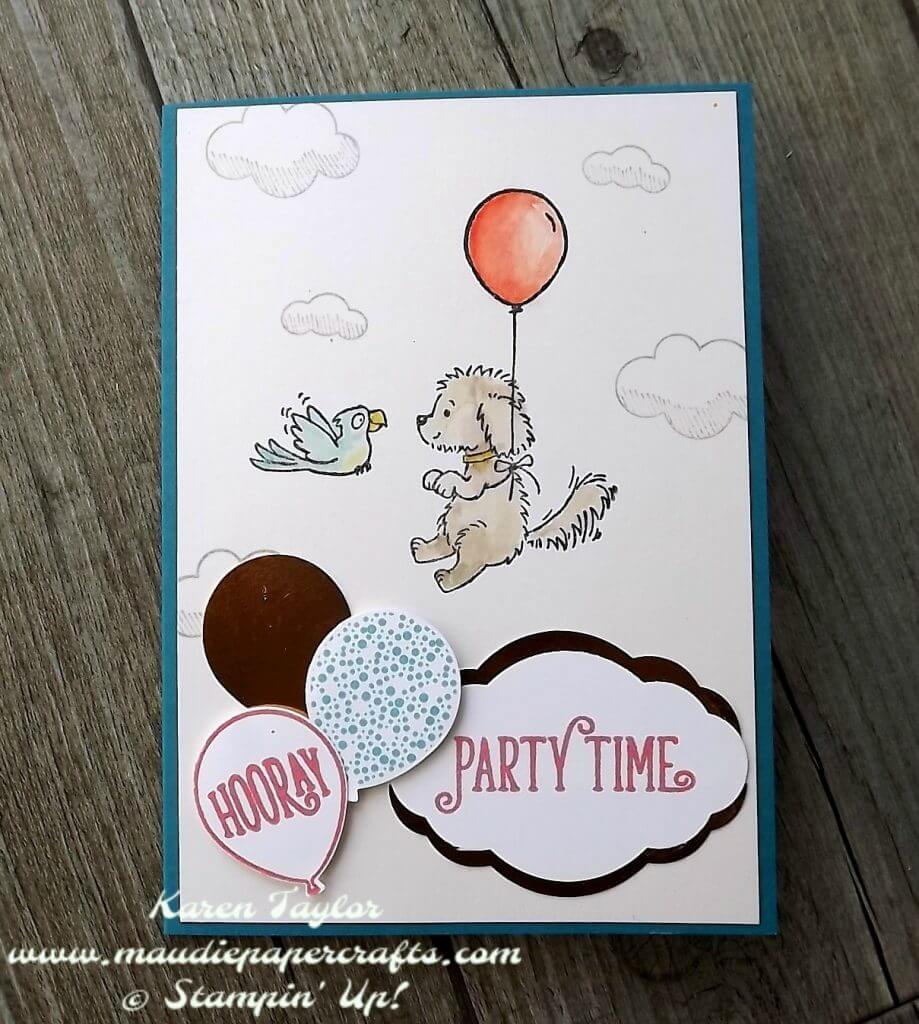 Back to the new Autumn/Winter catalogue for my next post – more animals!
Table built using Product Table Builder by The Crafty Owl – Independent Stampin' Up! Demonstrator.