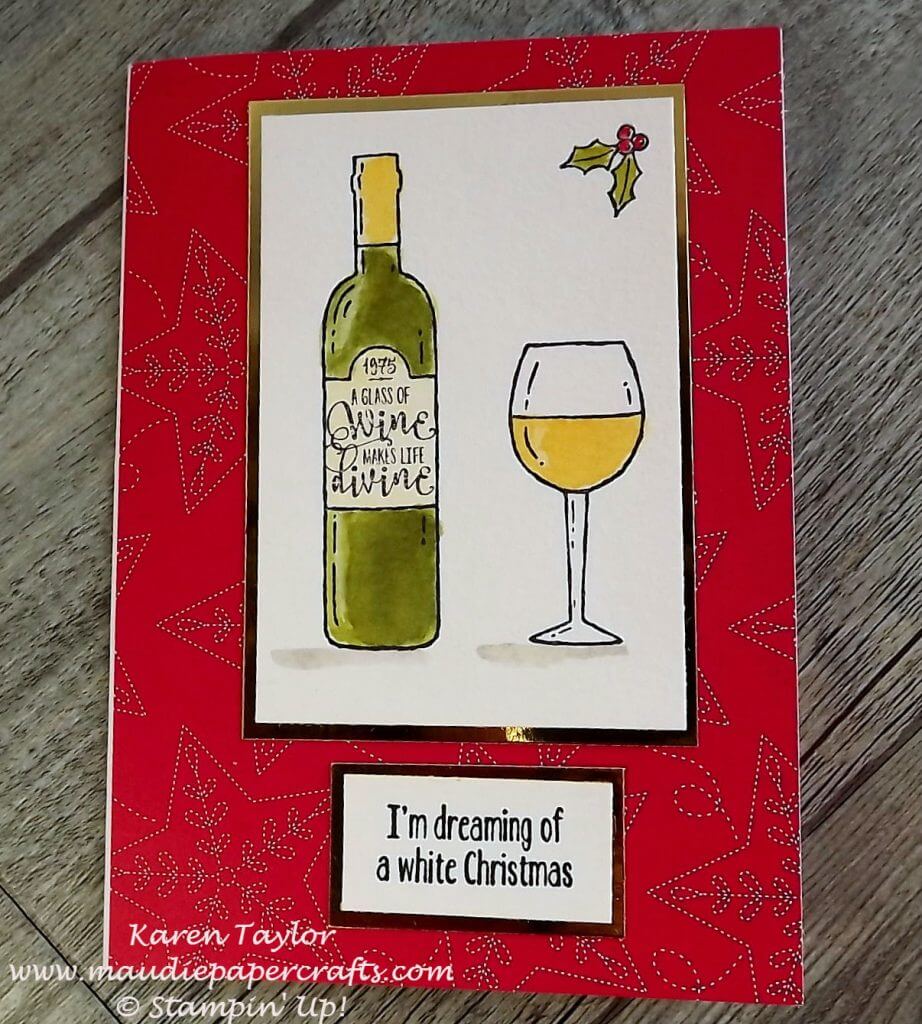 Following on from my last post, here's the Christmas card I made at the same time. This card also uses the Half Full stamp set, but with a Christmas twist – love it!
I used watercolour paper and ink pads as palettes as before. This time I added some of the Quilted Christmas 6″ x 6″ DSP to give the card a festive feel.
Here's the inside: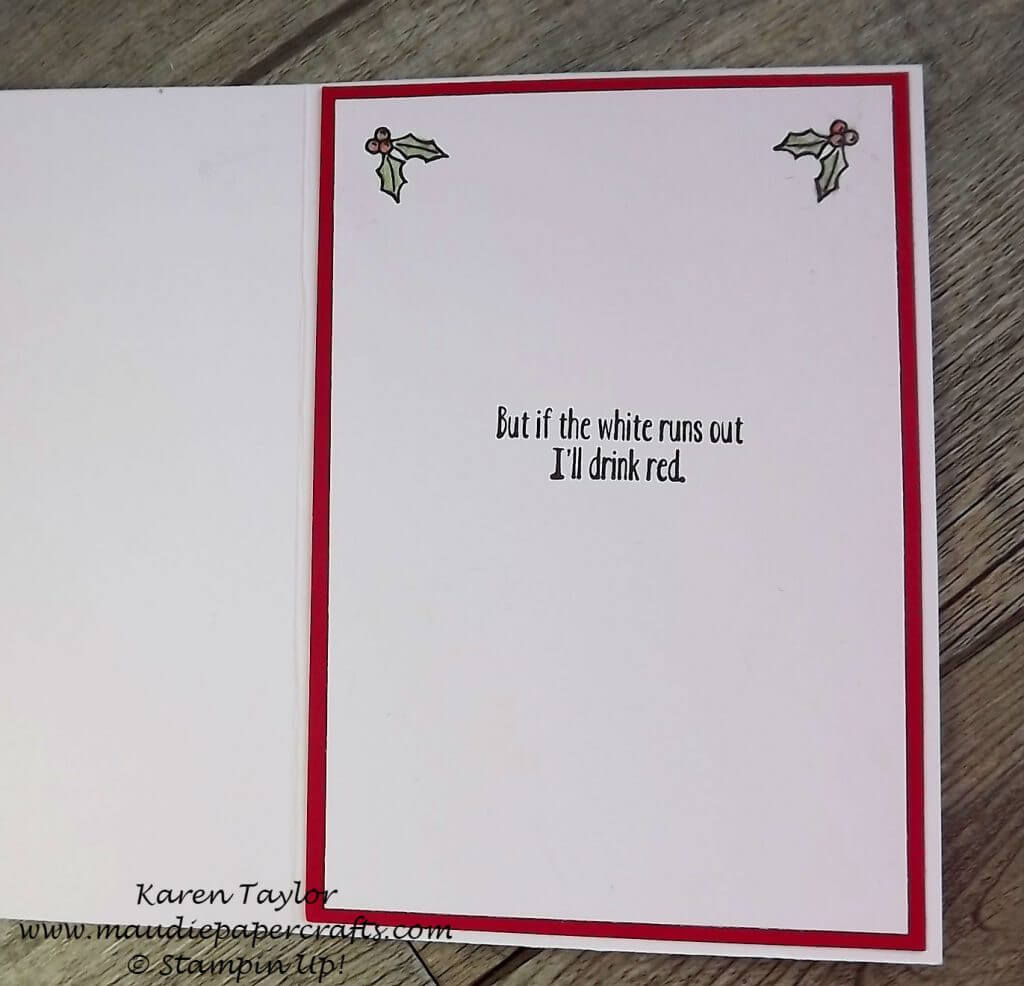 I'm going to a Christmas craft fair at the beginning of December – the AIKB one in Gouarec for anybody who is in the vicinity. I'm going to make some of these cards for the fair because I think they may be popular.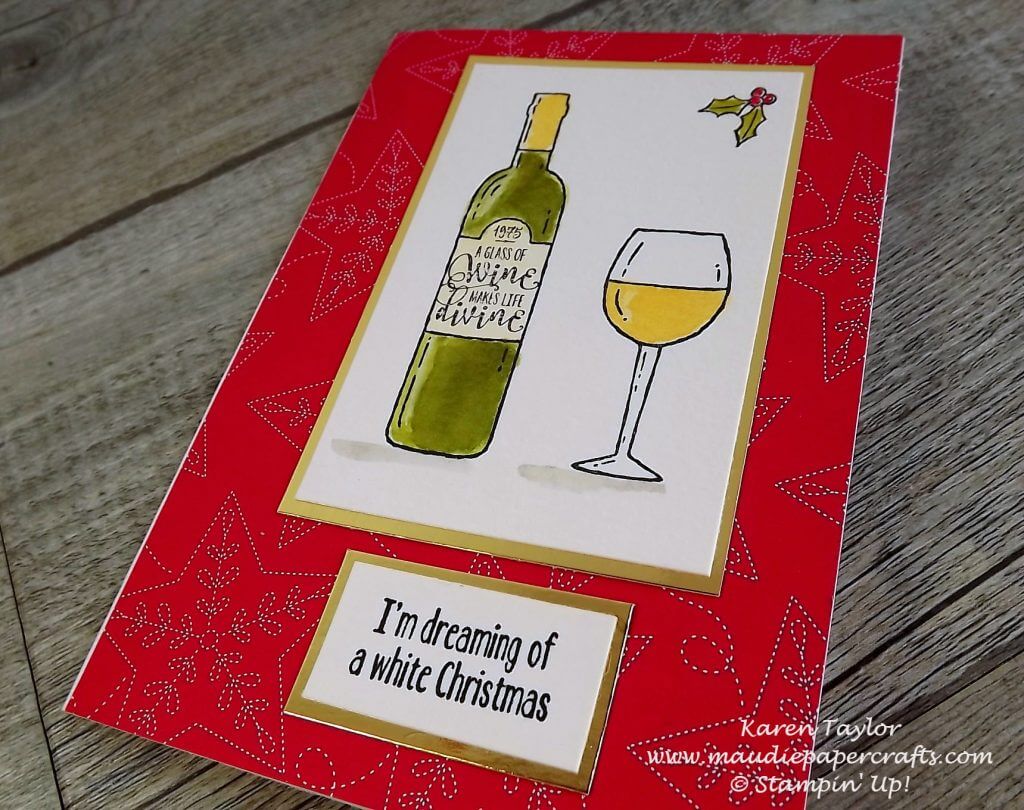 I'm part of the Pootles design team for November so I'll be back soon with the first of 5 projects – posted on each Thursday during November.
Table built using Product Table Builder by The Crafty Owl – Independent Stampin' Up! Demonstrator.