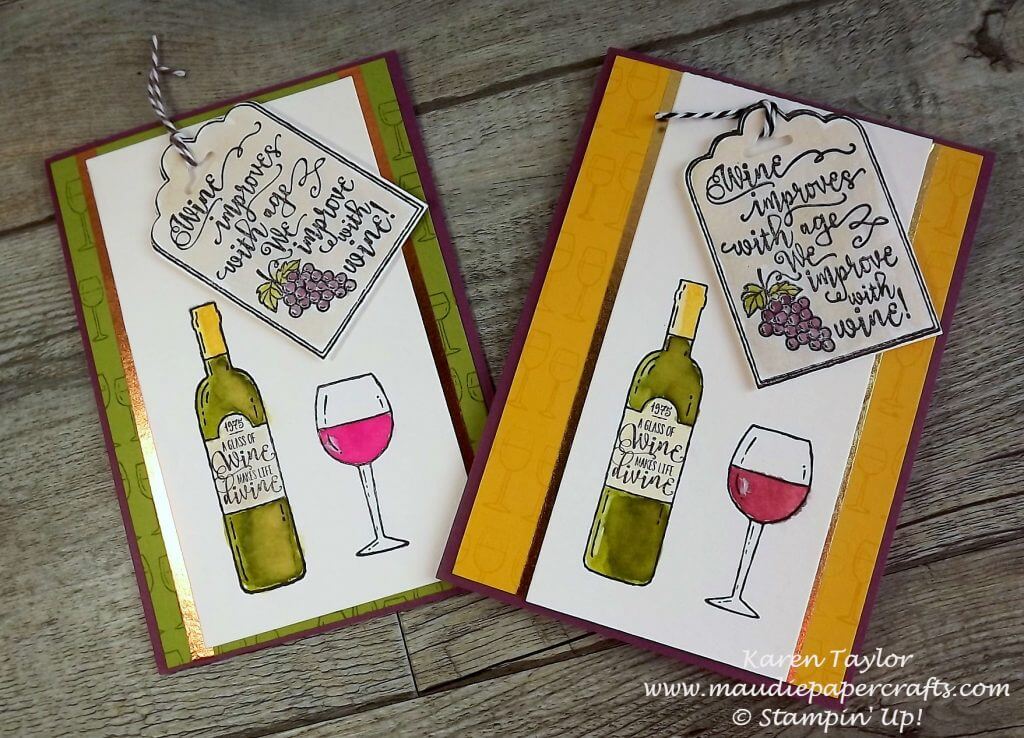 It's not often that I know that I'll use every stamp in a stamp set, but this is one of those occasions – I love every stamp in this set!
Did you miss it in the Seasonal catalogue? It's on page 42, and easy to miss amongst all the Christmas and Halloween sets. One of the things I like about this set is it isn't just for Chrismtas, you can use it all year round.
I got out some watercolour paper for these cards, and used the ink pads as palettes to colour in the bottle and glass. The Archival Basic Black ink pad is good for watercolouring, just give it a little time to dry first.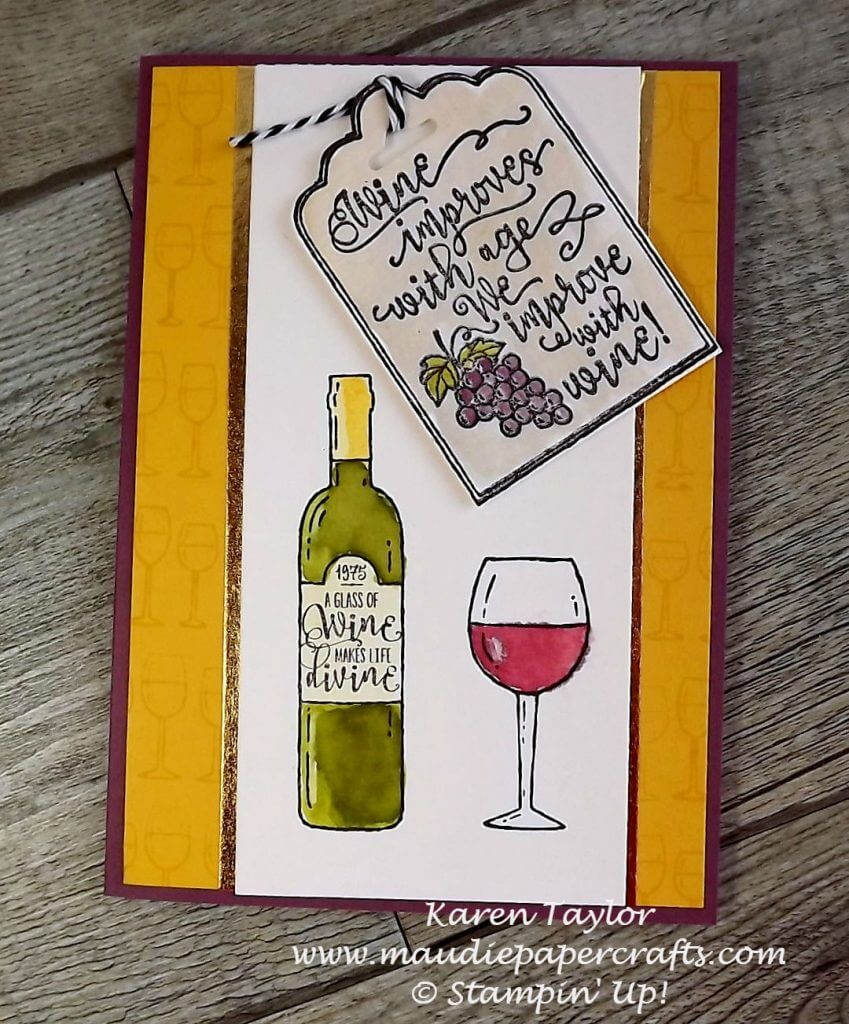 That tag fits exactly into the Scallop Tag Topper punch which is good news. I stamped the background with the row of glasses in the set and used Fresh Fig for the base of the cards.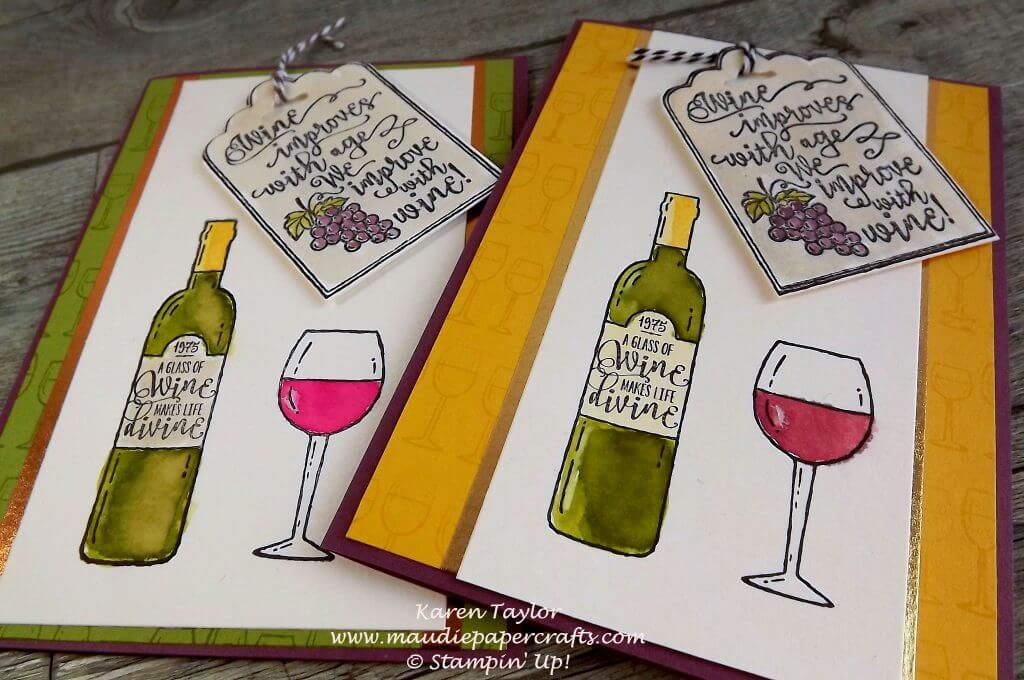 I'm pleased with these cards and already have lot of birthdays coming up that they'd be suitable for.
Next time I'll have a card using the same set, but with a Christmas theme.
Don't forget that you only have a few more days for the buy 3 get 1 free DSP offer – it ends on 31st October.
Table built using Product Table Builder by The Crafty Owl – Independent Stampin' Up! Demonstrator.