So, I CASE'd the catalogue to make this card – I changed a couple of things, but it's basically the same. I made this card mainly because I was having a Christmas session at my house, and my Christmas and glitter mad friend Dawn was coming. I've mentioned Dawn before – she loves all things Christmas and glitter, and is already watching seasonal films on TV! You can find her blog here – http://allthingsprettycraftee.blogspot.fr/
To make this card I used the Carols of Christmas bundle, and added some heat embossing on the sentiment.
I also used a strip of Washi tape from the Year of Cheer speciality Washi stack to add just a little extra dimension to one side of the card.
I didn't use a window sheet for the shaker part – instead I used a small bag, because I wanted the glitter to stay put!
I also added some glitter card behind the stars and moon on the top. And I popped the whole panel up on some foam pads.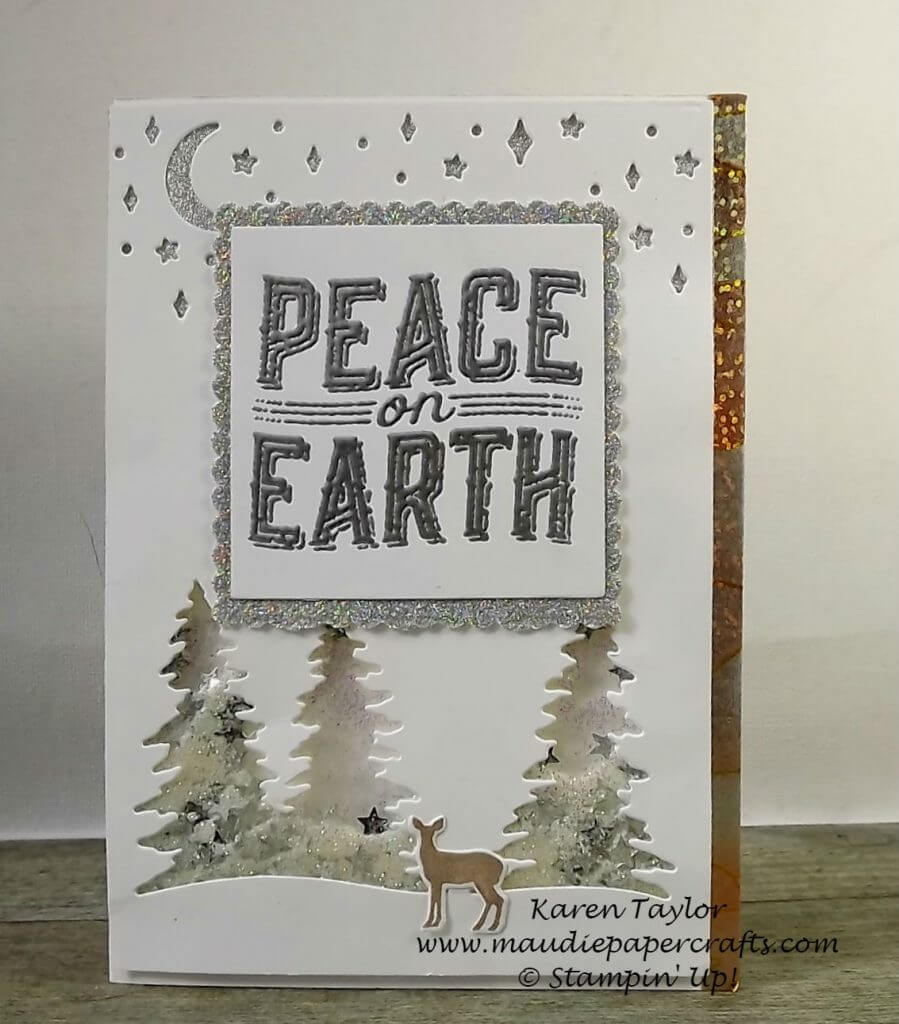 Hope you like it!
Table built using Product Table Builder by The Crafty Owl – Independent Stampin' Up! Demonstrator.