Here's my project for week 4 of my time on the Pootler's Design Team – 5 Thursdays during November where 5 members of the Pootler's team share projects made with The Little Things stamp set.
This week I've made 2 gift bags, one of them using the Gift Bag punch board: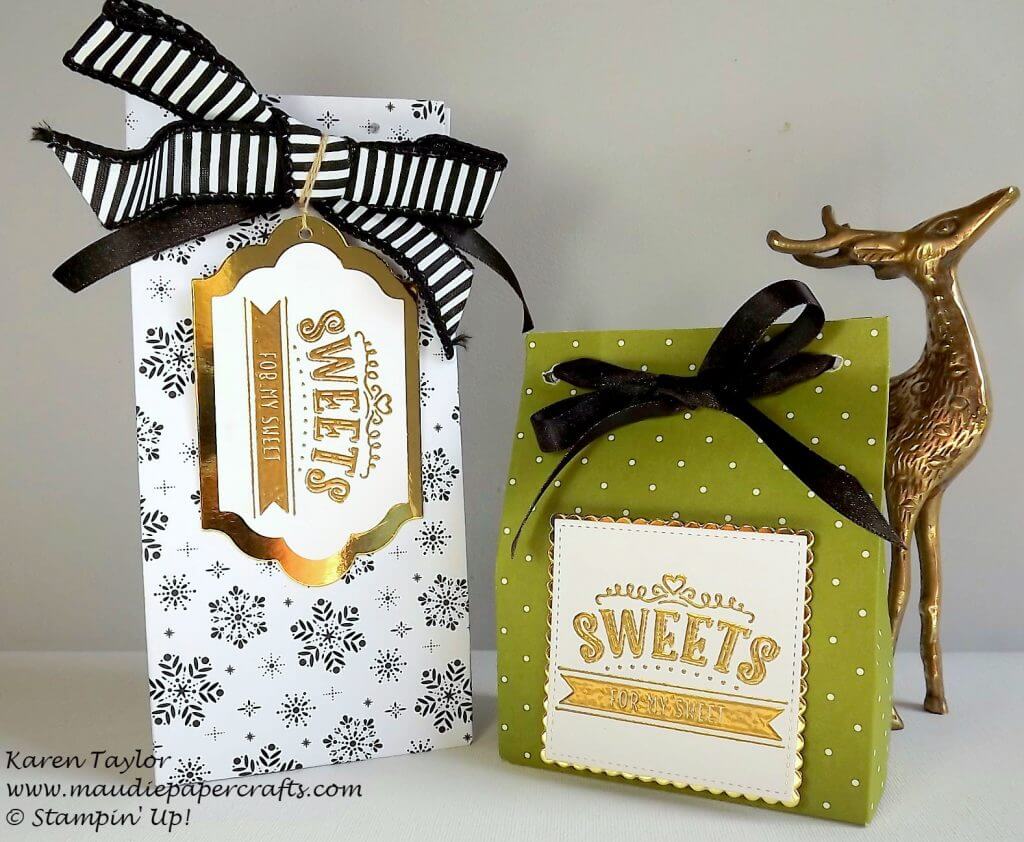 I don't use the Gift Bag punch board as much as I should so after making one bag with the score board I thought I'd get out the punch board for the other.
Can you guess which is which? Hard to tell isn't it – the black and white was made with the Gift Bag punch board.
I used the Merry Little Christmas DSP to make the bags. The cardstock is just the right weight, not too flimsy, and not too thick either.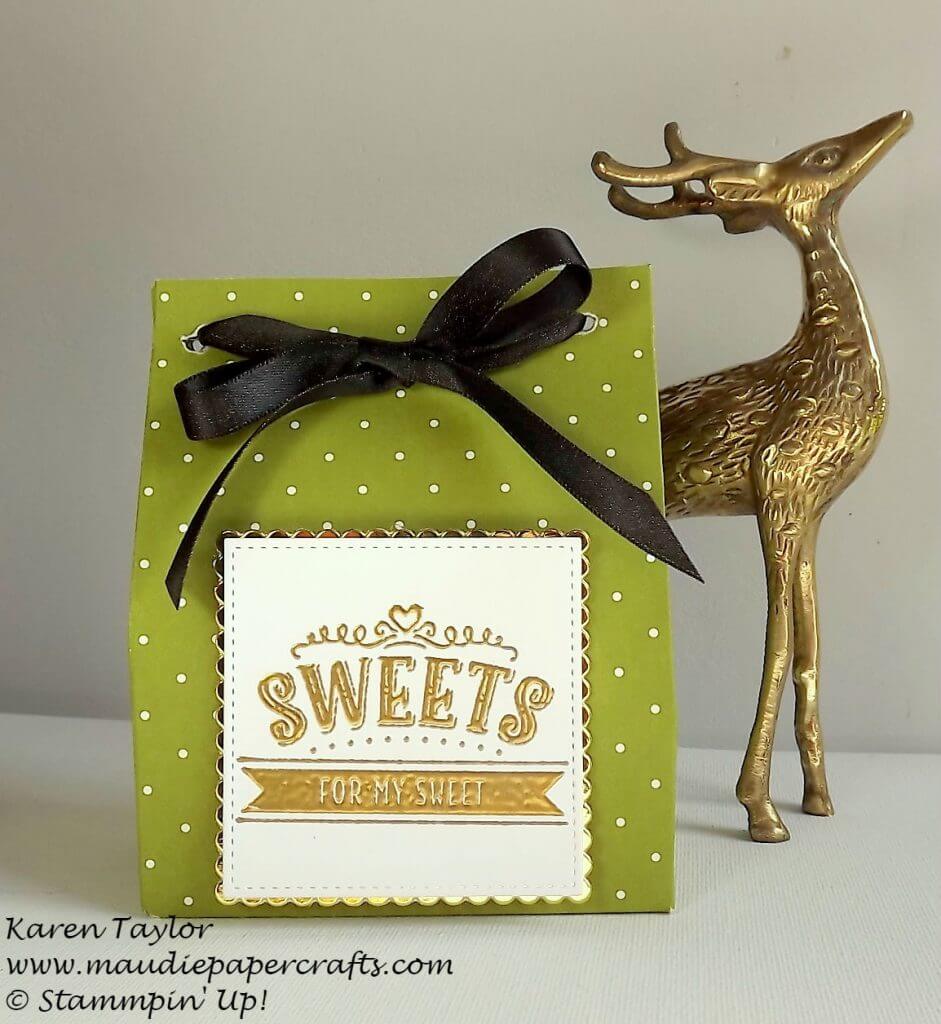 For the ribbon I used the Shimmer Ribbon in black, and also the Striped ribbon. The Striped ribbon is wired and so I used the Shimmer ribbon to go around the bag, then added the Striped ribbon bow on top.
The sentiments are heat embossed in gold. I think this sentiment is lovely, and you could just use the For My Sweet if you didn't want the top.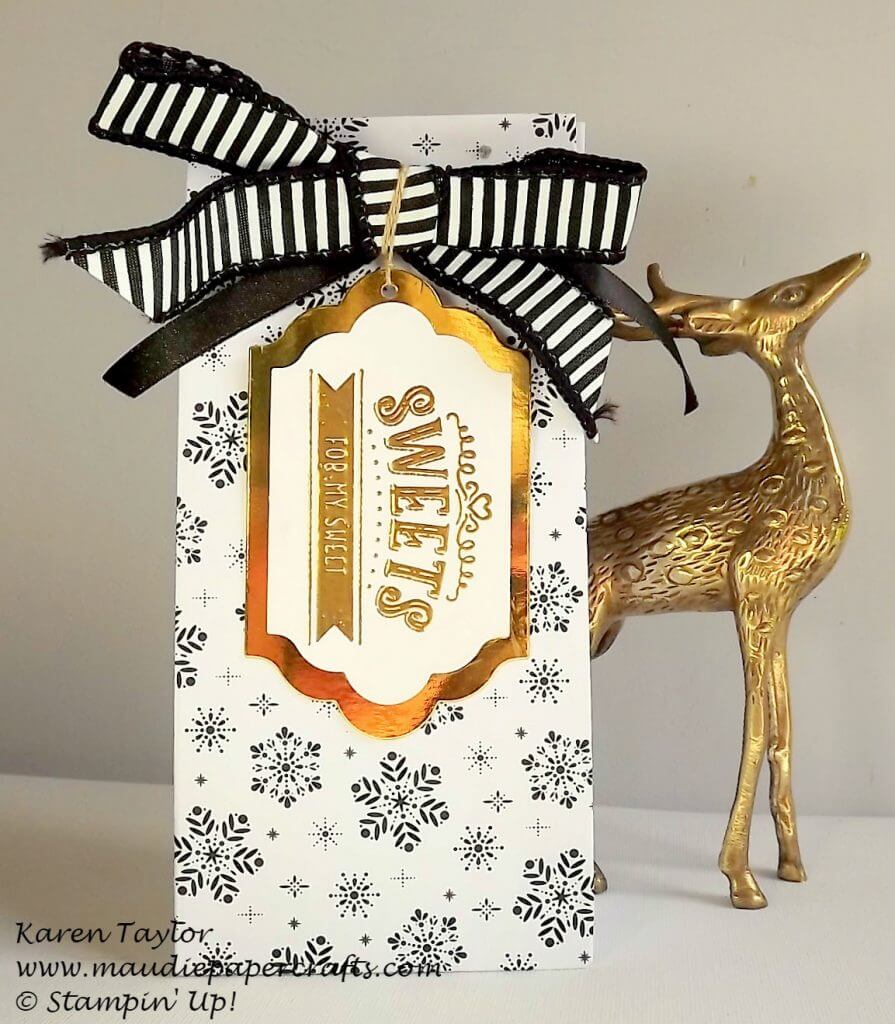 Both bags are the right size for putting some sweet goodies in – a lovely surprise for someone for Christmas!
Next Thursday is my last week on the Design Team. It's gone so fast. Please come and and see what my last project is – hit the subscribe button so you don't miss it.
Here's what I used to make these bags (clicking on each image will take you to that item in my shop should you want to buy anything).
Table built using Product Table Builder by The Crafty Owl – Independent Stampin' Up! Demonstrator.