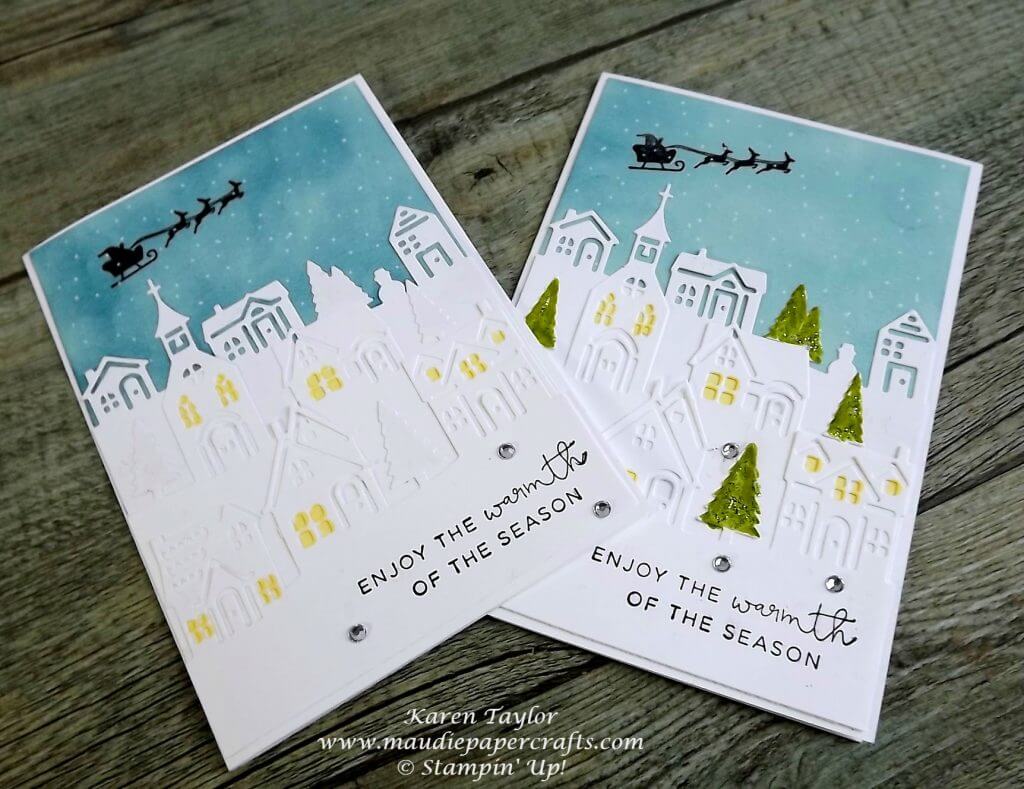 So here it is, my last Christmas card this year. Unless I change my mind and make more of course, but that is unlikely.
Like my last post, these cards also use the Hearts Come Home stamp set, but this time I've teamed it with the Hometown Greeting edgelits. Aren't those egdelits wonderful? Love them.
I used all three of the detailed dies for these cards, and layered them up. They are so cleverly done, with the top layer having a little gap so that the church spire from the next row down can fit in.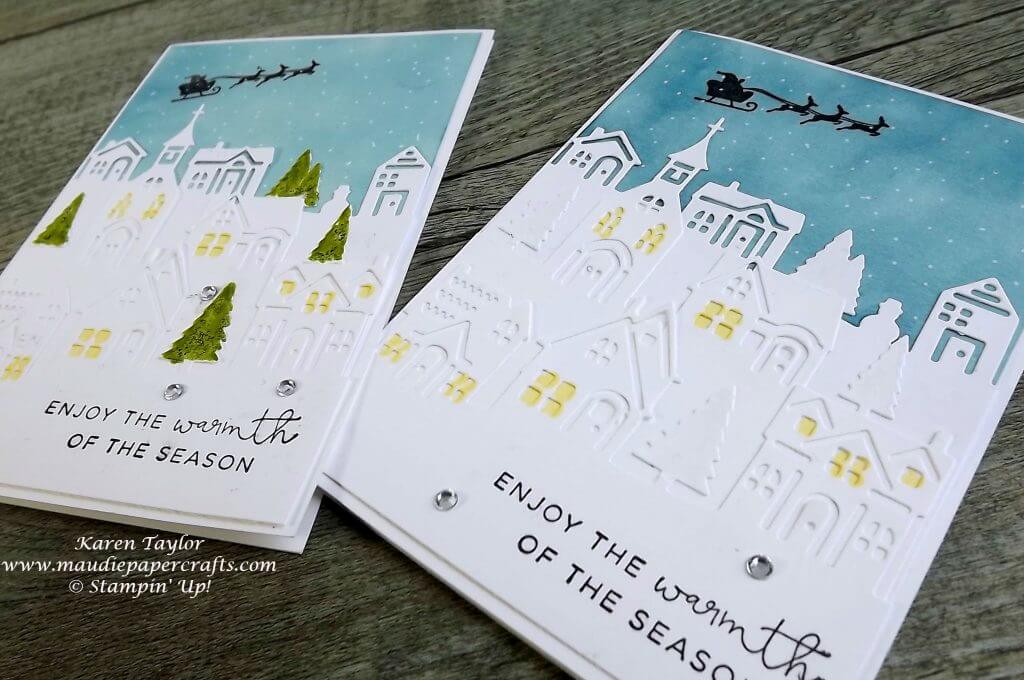 For the sky I started with Pool Party card, then sponged some Dapper Denim on to it. It's not completely smooth which gives it some dimension and it looks like a snowy sky I think.
You can see that I coloured the trees on one of the cards, and just added some Wink of Stella on the other.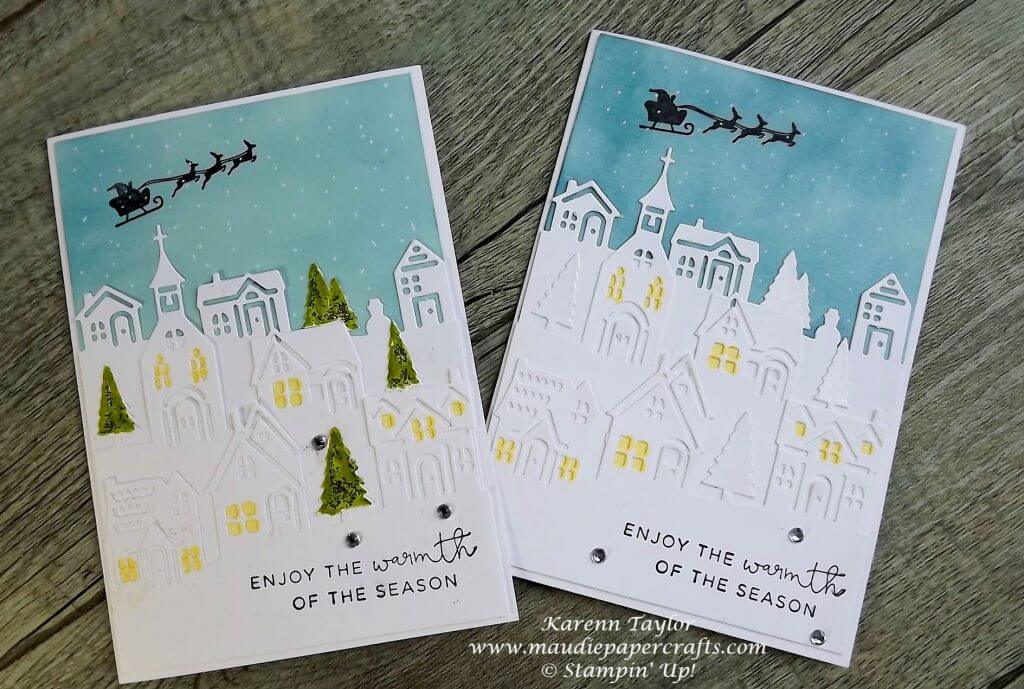 What took the most time when making these cards was popping out all the little bits from the die cuts!
What's coming next? I don't know, you'll have to come back and see.
Table built using Product Table Builder by The Crafty Owl – Independent Stampin' Up! Demonstrator.