I have some exciting news for you today, about the new Stamparatus stamp positioning tool that Stampin' Up! is releasing!
It's something that demonstrators have been asking for for a long time, and now we are going to get one. This is what it looks like: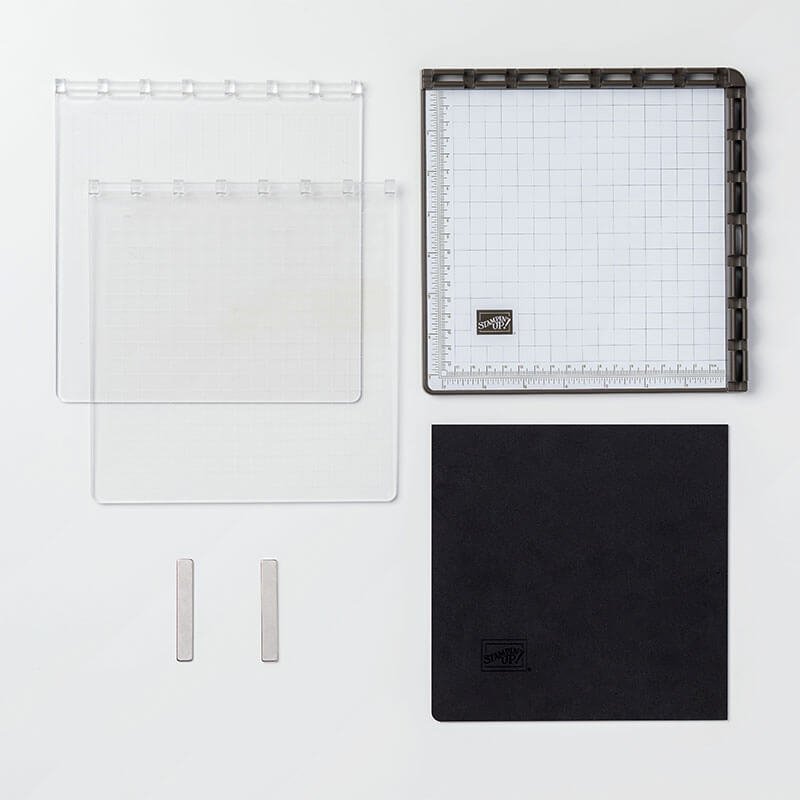 It has a magnetised bottom and comes with two bar magnets to hold your card in place. Plus, it has two removable flaps to do the stamping.
There is a mat to add for photopolymer stamps that you can take out if you want to use rubber stamps.
The cost is €59/£44.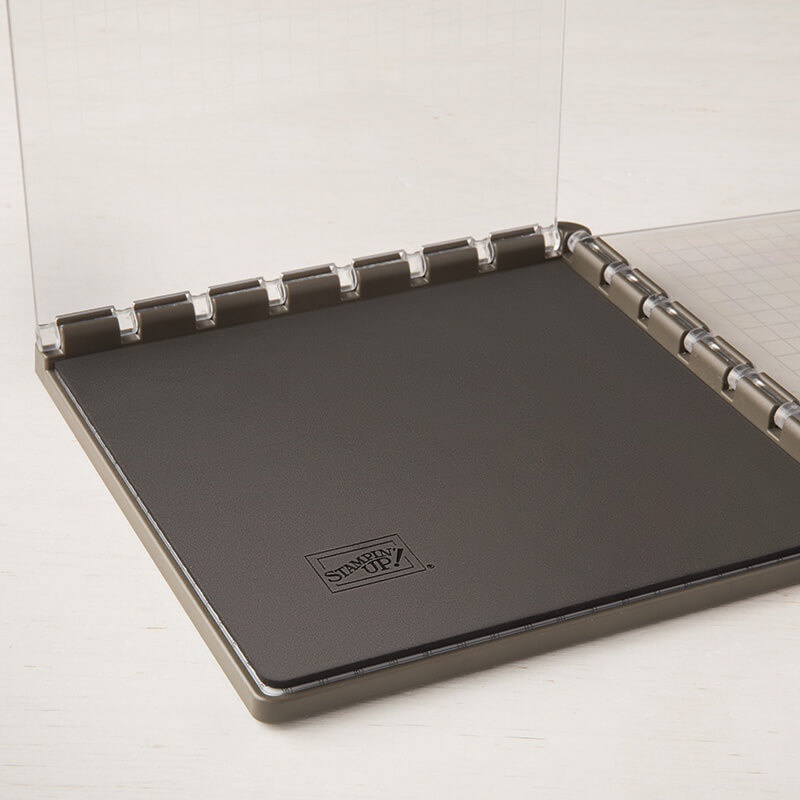 So, down to the nitty gritty. How do you get your hands on one?
Well, Stampin' Up! are trying a new system because they know how popular this product is going to be. You can reserve one. There are three reservation windows – 16- 30 November (for delivery approx 1 Feb 2018), 5 – 30 December (for delivery approx 19 March 2018) and 15-30 January (for delivery approx 15 April 2018).
You can reserve one Stamparatus during each window. You won't be charged until the product is actually available, when you will receive an email about it. You can cancel a reservation at any time.
To reserve one you will need a customer account – click on the link in the sidebar to go to my shop and open one if you don't already have one.
If you have any questions, please feel free to contact me. Demonstrators are getting their hands on this new piece of kit at the same time as customers so we won't have used it before you!
Stampin' Up! have released a video telling you everything you need to know about it: