Paper Pumpkin is coming for a limited period!
Hello! After a long break I'm back.
I recently attended my first OnStage event in Telford and there was lots of news about new 'stuff' that's on its way. One of those was the new catalogue of course, but there was also news about Paper Pumpkin.
This is something that has long been available in the US and Canada and is now going to be available for a limited time in Euope. So on May 15 while stocks last a card kit will be issued. It has been designed by Shelli the founder of Stampin' Up!. Inside will be a kit to make 12 cards, 4 each of 3 designs. Everything you need to make the cards is included apart from the stamp block. So card bases, envelopes, stamps, adhesives, embellishments, and one ink spot are all included.
I can show you one of the cards, but part of the fun of Paper Pumpkin is the element of surprise, so none of us know what the other cards look like! Here is the card we were given a sneak peek of: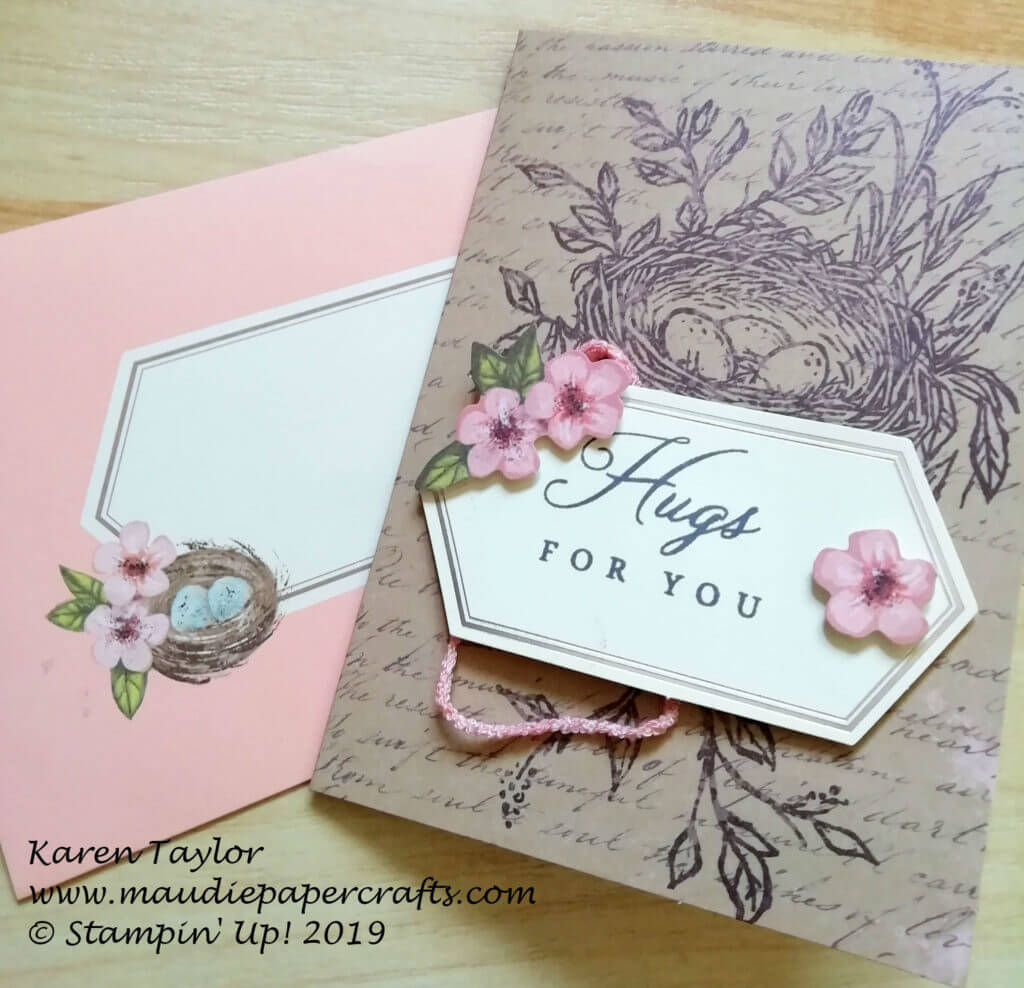 Isn't it lovely! And the envelope is lined too. Even better.
If you'd like to order please let me know – orders start on May 15 and the cost is £20 or €26 for the kit. Don't forget that you will end up with 12 cards and envelopes and will still have the stamp set to keep afterwards.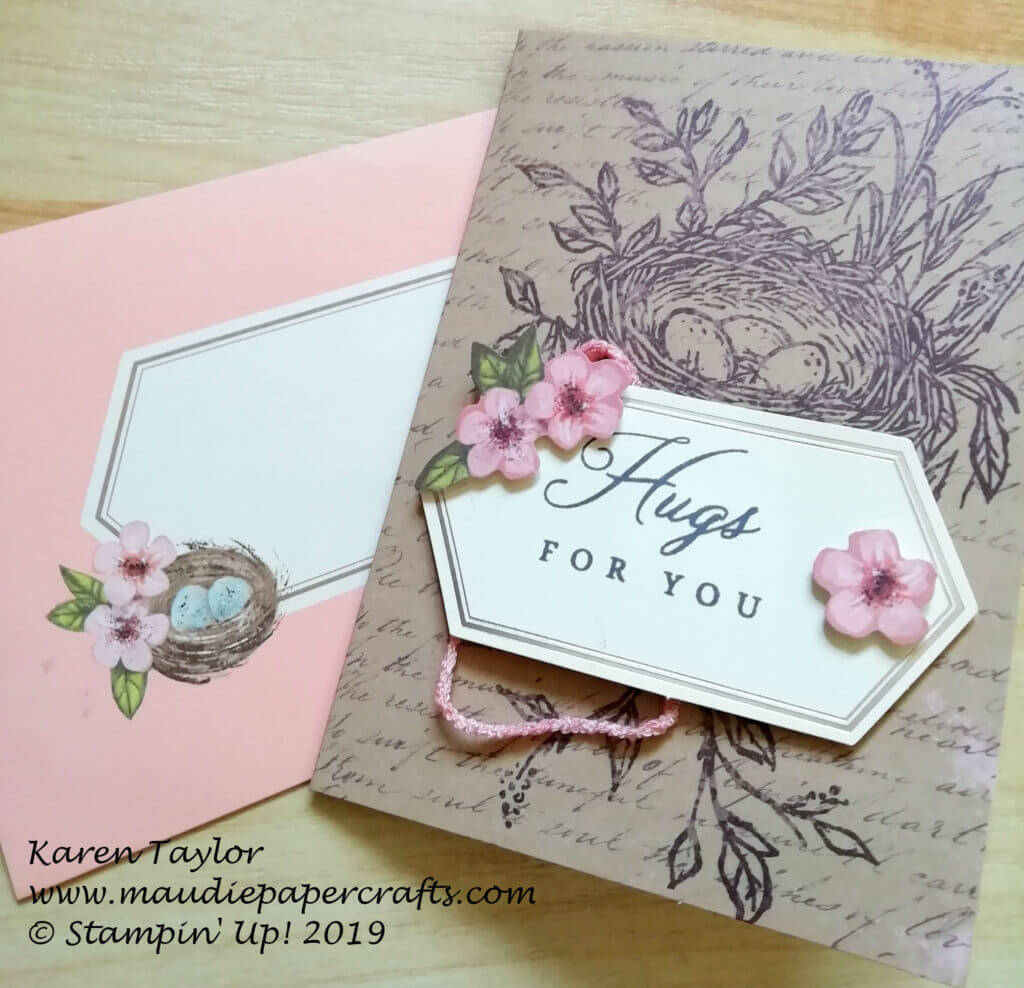 If you'd like to see the new catalogue and you don't currently have a demonstrator please let me know! I'll be sending them out in May.