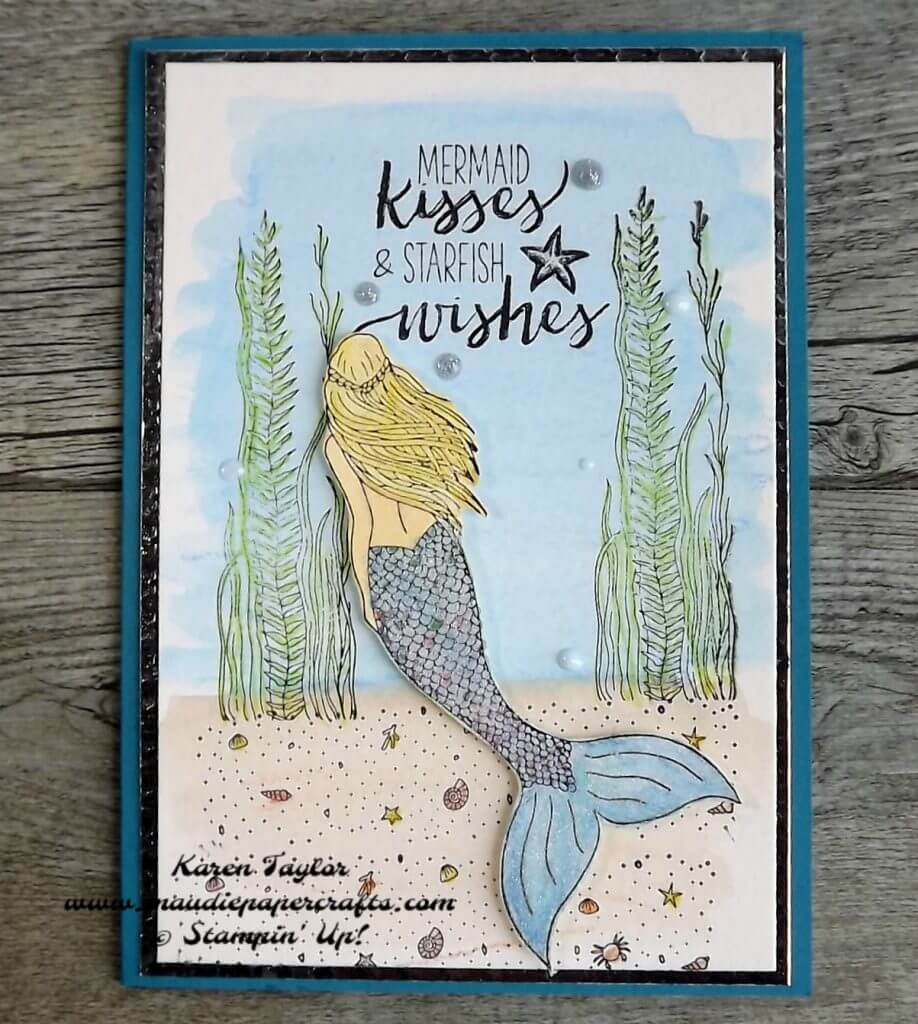 Another whimsical card today, and another stamp set that I resisted for a while before deciding to buy it.
There are no dies with the stamp set so you'll need to fussy cut the mermaid yourself if you want to give her some dimension, but she's not difficult to cut around.
I used watercolour paper and first added a wash of Pool Party and Sahara Sand, then stamped the shells and weed over the top of them.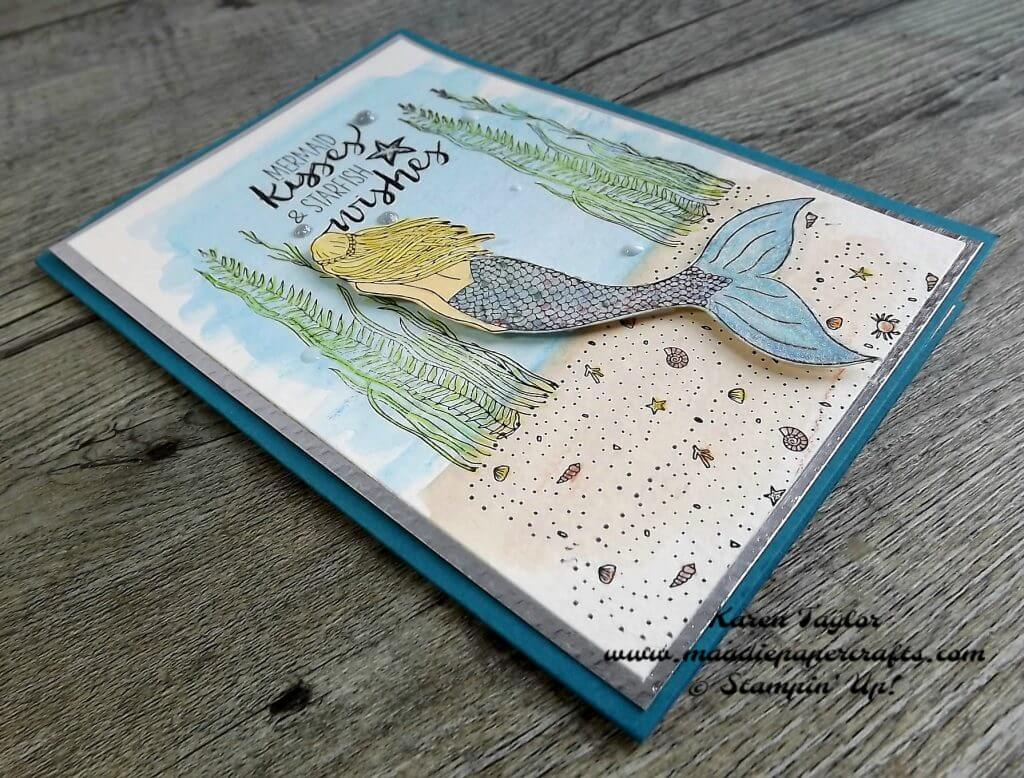 I used a variety of colours on the mermaid's tail, then cut her out and added her with some dimensionals.
I wanted to add the sentiment right in the middle so I did that first, then added the mermaid afterwards.
I'm pleased with this card, it's understated but effective I think.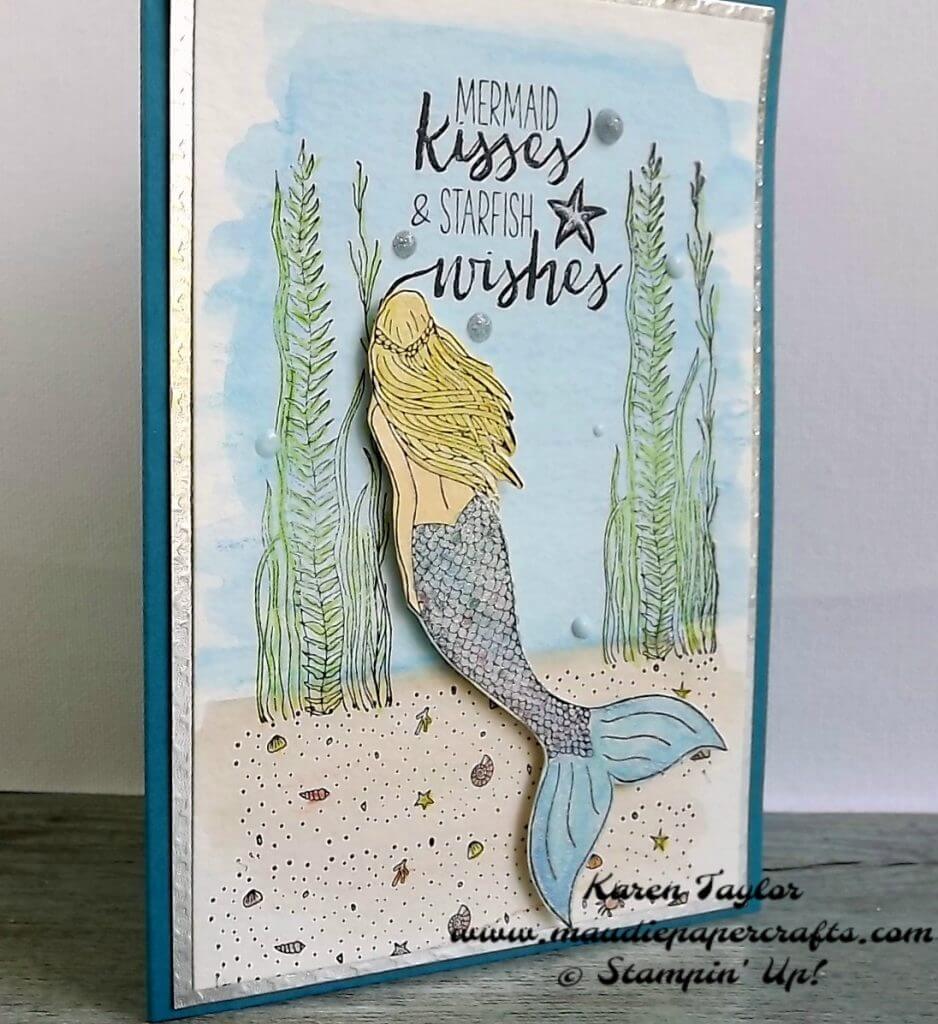 Changing the subject slightly! I have Holiday season catalogues in the house – yay!
I'll be doing some sneak peeks of what's inside in the next couple of weeks so watch this space.
Table built using Product Table Builder by The Crafty Owl – Independent Stampin' Up! Demonstrator.