So the theme on the Daring Cardmakers challenge blog this week is buildings – we have to feature a building on a project. As soon as I saw the challenge I knew what I was going to use: the Just Add Color speciality DSP.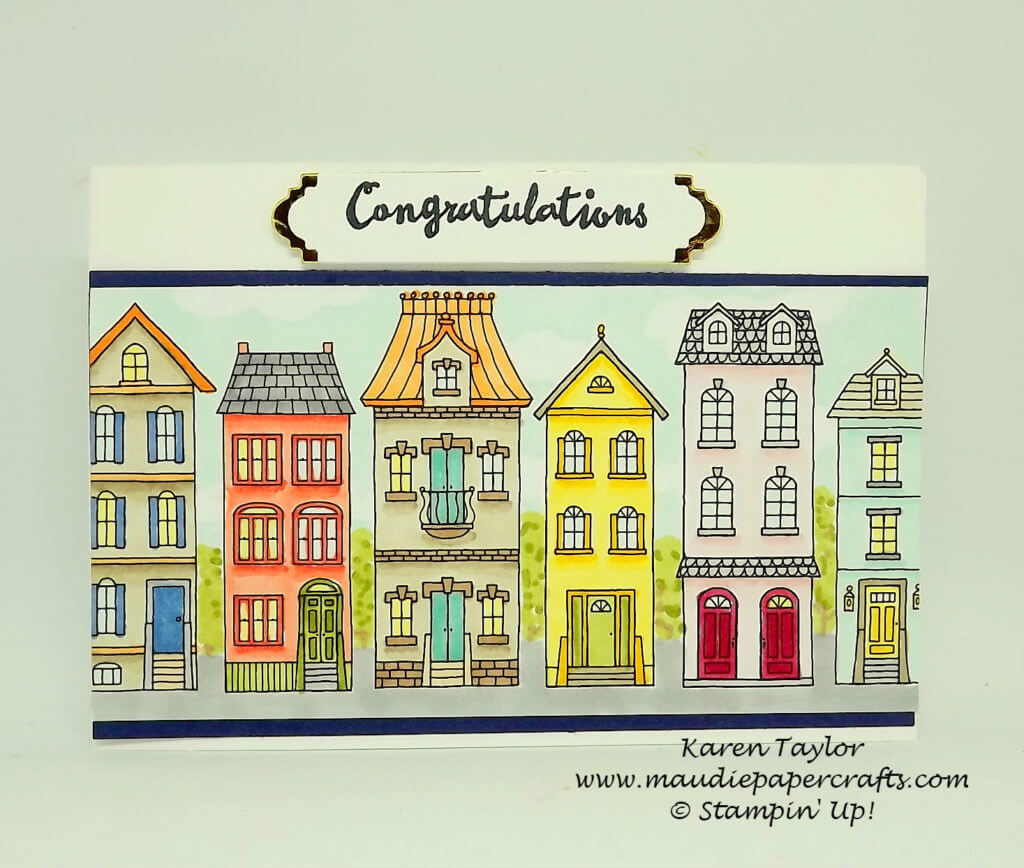 There are two sheets of 6 designs in the pack and you can colour in each sheet as you want.
I chose to use Blends for my card. I used both dark and light shades of each colour so that I could add some depth to the houses, and added in some sky and greenery freehand afterwards when I thought it looked a bit odd just having a white background.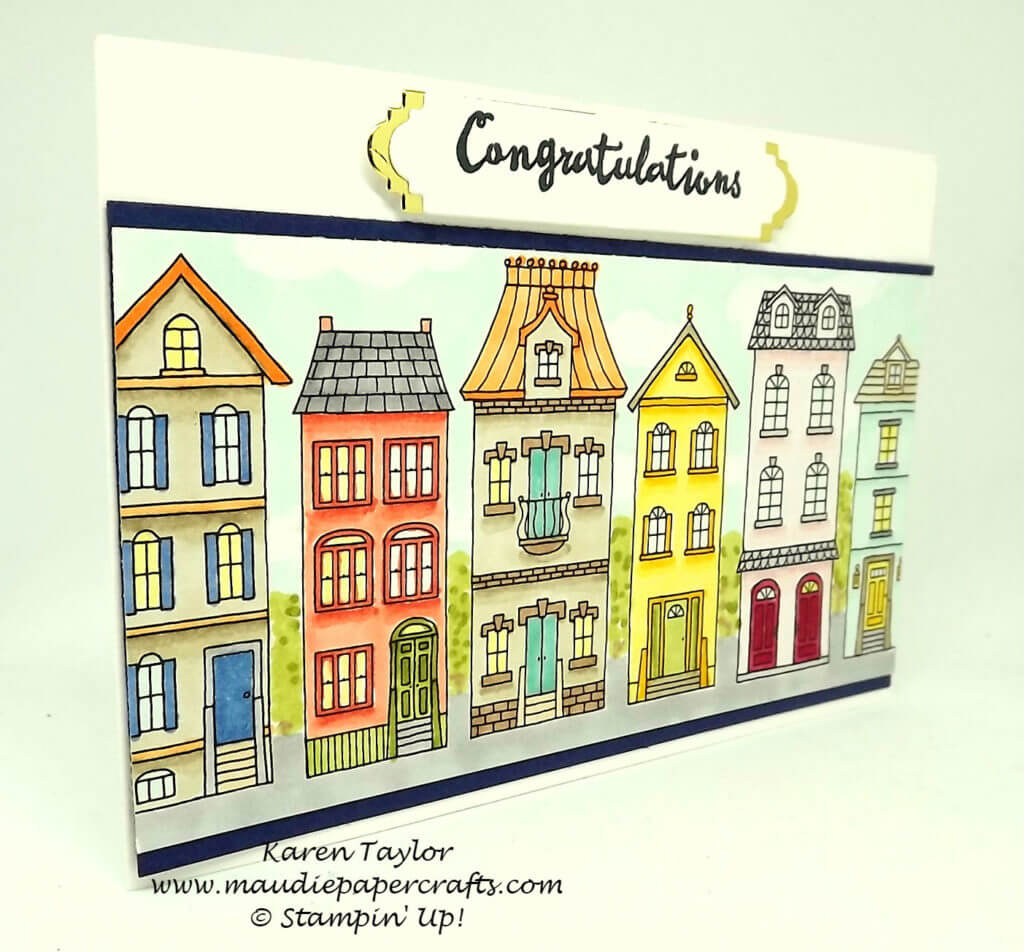 The Congratulations sentiment and die cut come from the Petal Palette suite, and I thought suited the card well.
There are lots of other choices in the DSP collection – teapots, feathers, a sea scene, feathers, leaves. If you like colouring this would make a great buy, or you could gift it to somone who liked colouring.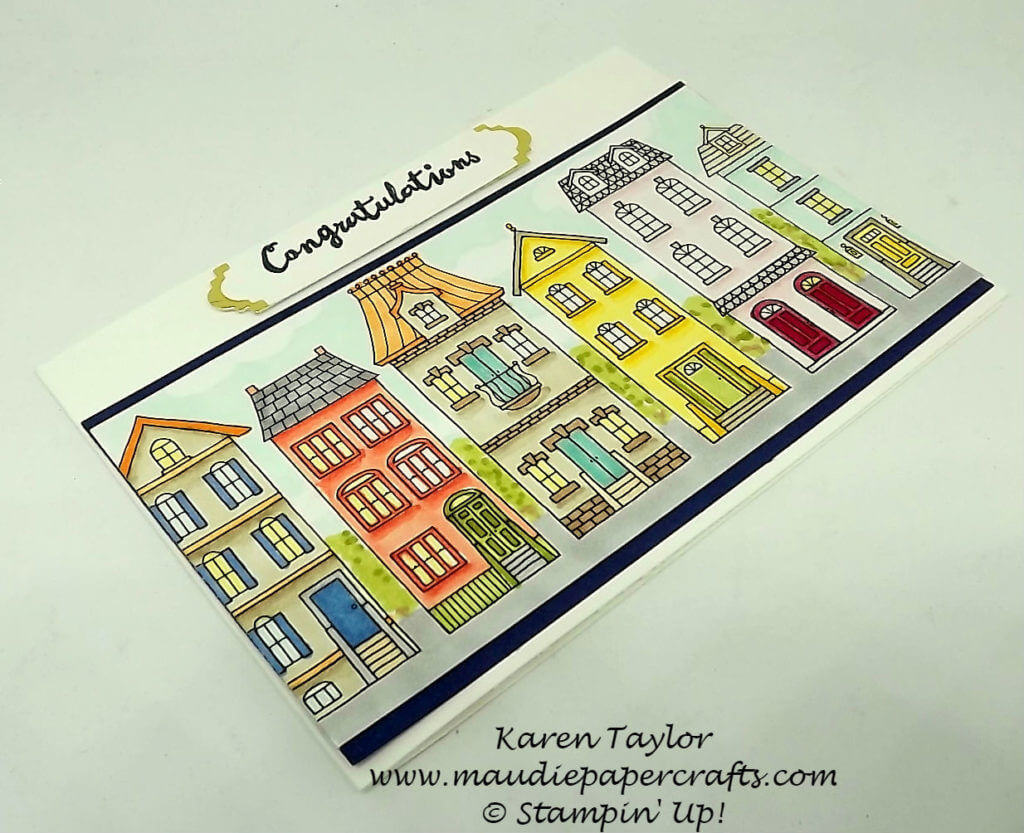 Back soon with another project!
Here's what I used to make this card:
Table built using Product Table Builder by The Crafty Owl – Independent Stampin' Up! Demonstrator.