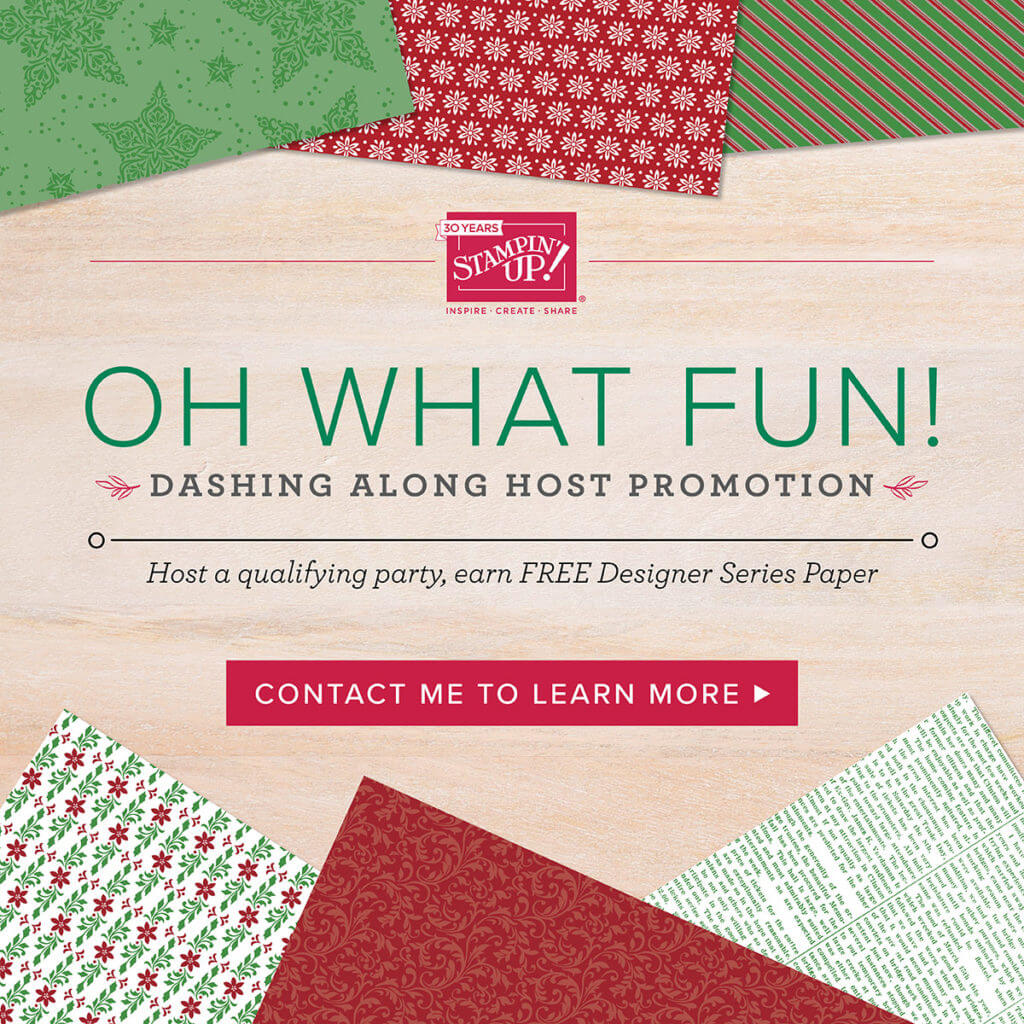 I have some exciting news for you! From 1 – 30 September if you host a party, or place an order for £200/€275 or more you'll earn the fabulous Dashing Along DSP FREE! That's on top of your hostess rewards.
What a great offer, just in time for you to get making your Christmas cards!
If you'd like any more information please contact me. Don't forget that the new Autumn/Winter catalogue goes live on September 5.
If you live in the UK, France, the Netherlands, Germany or Austria, you don't already have a demo, and you'd like an English catalogue please let me know and I'll get one in the post to you.
Here are a couple of cards that Stampin' Up! made with the Dashing Along DSP and great new Dashing Deer bundle. Look out for a post from me about that bundle on Saturday!