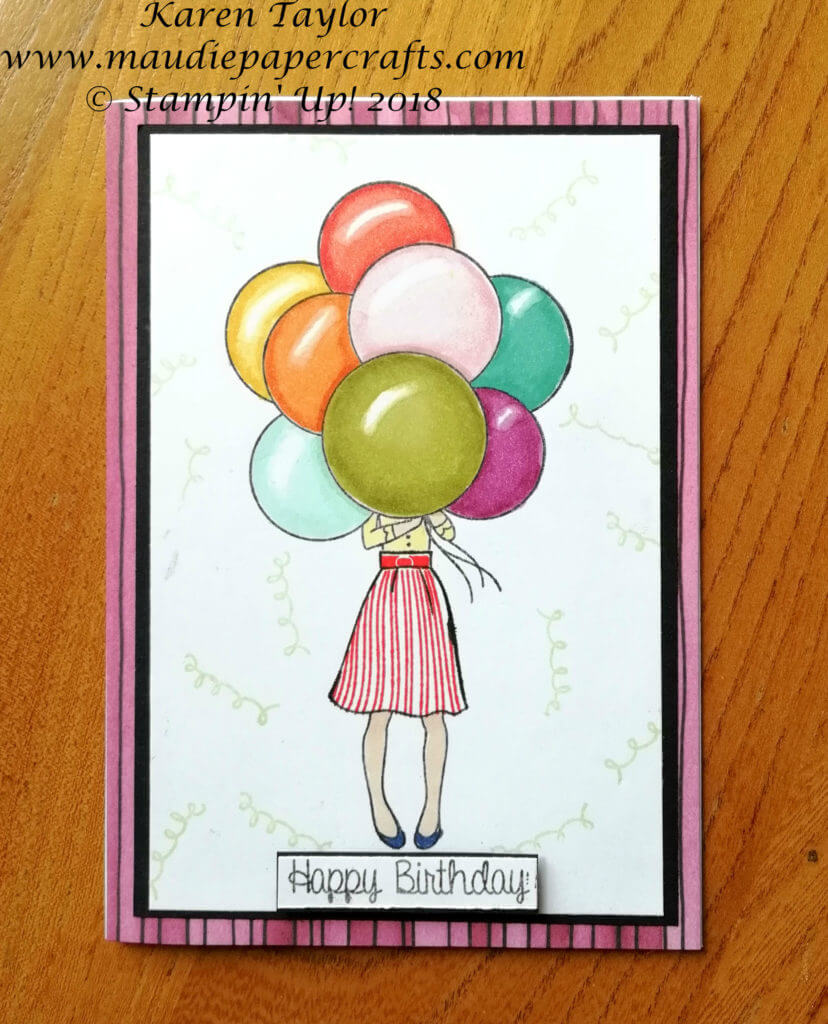 I don't usually feature many hostess stamp sets because you have to spend a certain amount (£150/€200) or host a party for that amount to be able to get one, but when I saw this I loved it and had to have it. It's the Hand Delivered stamp set.
It's a very clever stamp set, there is one pair of legs (!) with different skirt patterns. Then there are four options for the top half  – books, cake, a poster, or as I have used here balloons.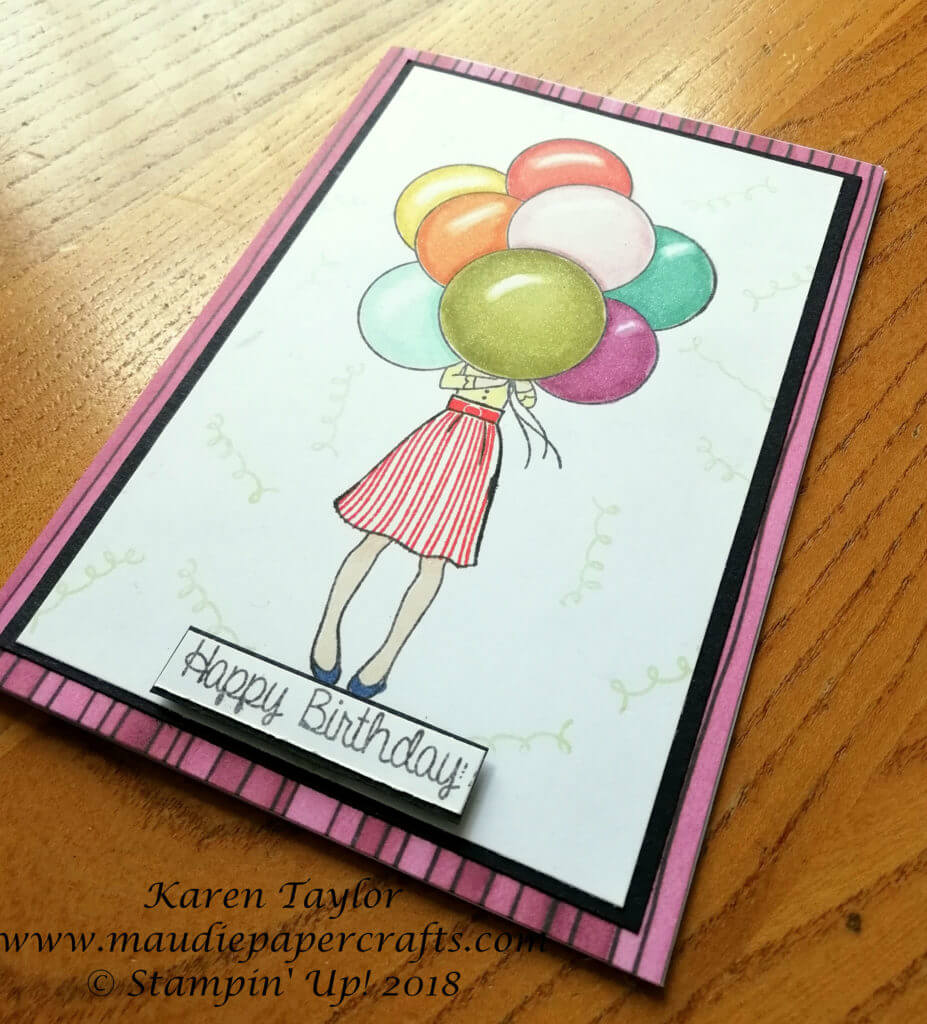 The easiest way I found to get the top and bottom lined up was to use the Stamparatus: more about that below.
I used the Stampin' Blends to colour the balloons, and found that adding a thin darker layer around the outside of each balloon really made them stand out. I was going to write pop there but that wouldn't have worked would it!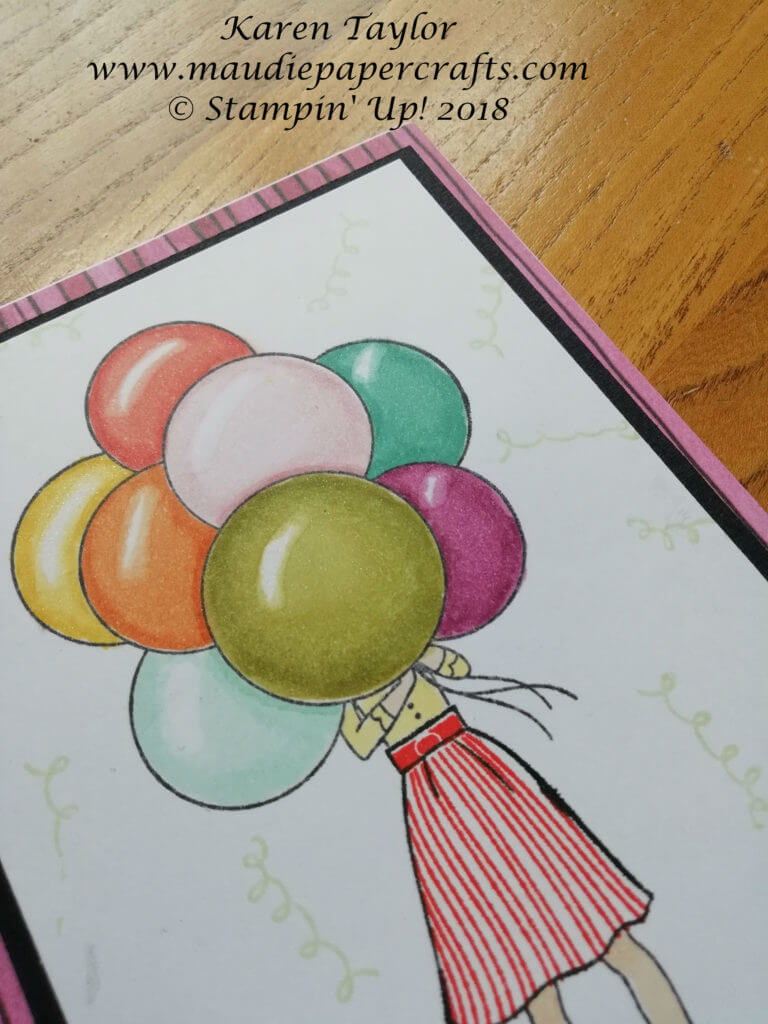 You can't see it here, but I added some Wink of Stella to just a couple of balloons, not all.
I added those squiggles in the background because I felt it needed something just to finish it off. They're from the Happy Gorgeous stamp set.
I sent this card to a little girl for her birthday and she loved it. Hope you do too.
If you live in the UK, France, the Netherlands, Germany or Austria and would like more details about how to get this stamp set (and you don't already have a demonstrator), please contact me.
The Stamparatus is fabulous! If you haven't heard about it, it's a stamp positioning tool but better, you can do so much with it. Here's a video Stampin' Up! have made to explain it, and why you need one.
Here's what I used to make the card. Please note that the Stampin' Blends are not available to order at present because they are out of stock so I haven't added them to the supply list.
Table built using Product Table Builder by The Crafty Owl – Independent Stampin' Up! Demonstrator.