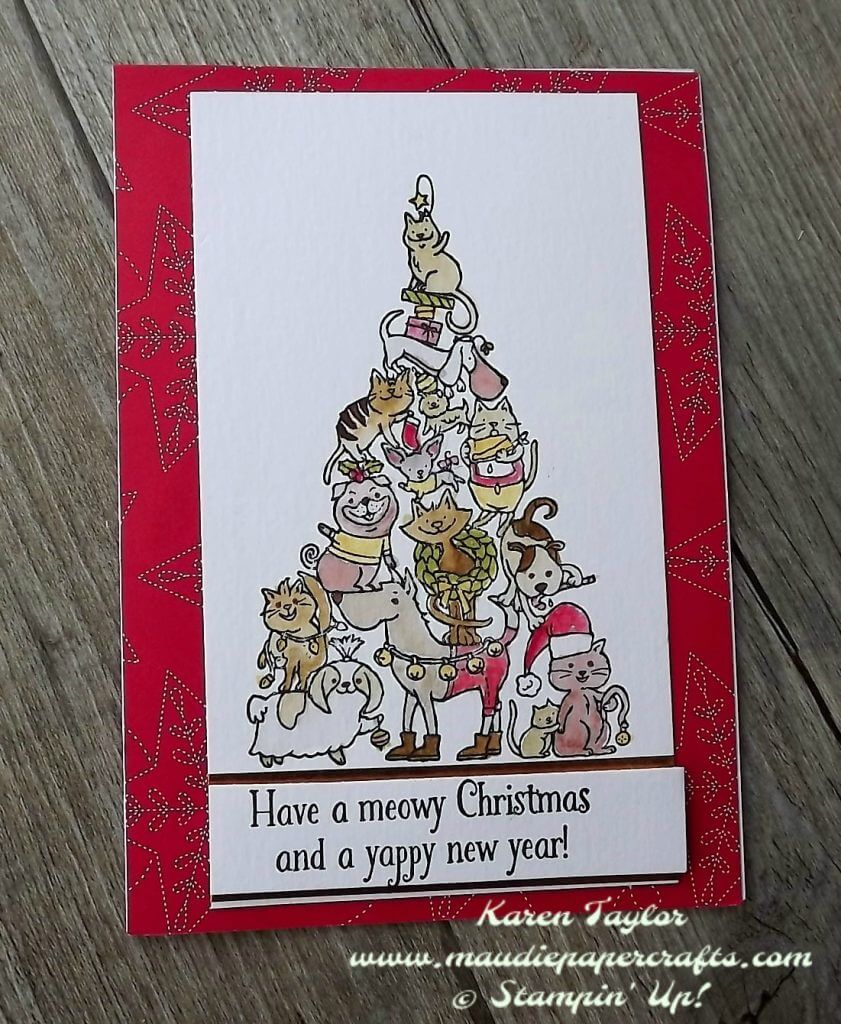 Well, who could resist this stamp set? Not me obviously! A pile of cats and dogs in a Christmas tree shape, what could be better.
I decided the large dog at the bottom was a dog, and not a reindeer as I had originally thought – don't you love his trousers?
The background to this card is a sheet from the Quilted Christmas DSP, and I stamped the animal tree onto watercolour paper so I could use the ink pads to watercolour the animals.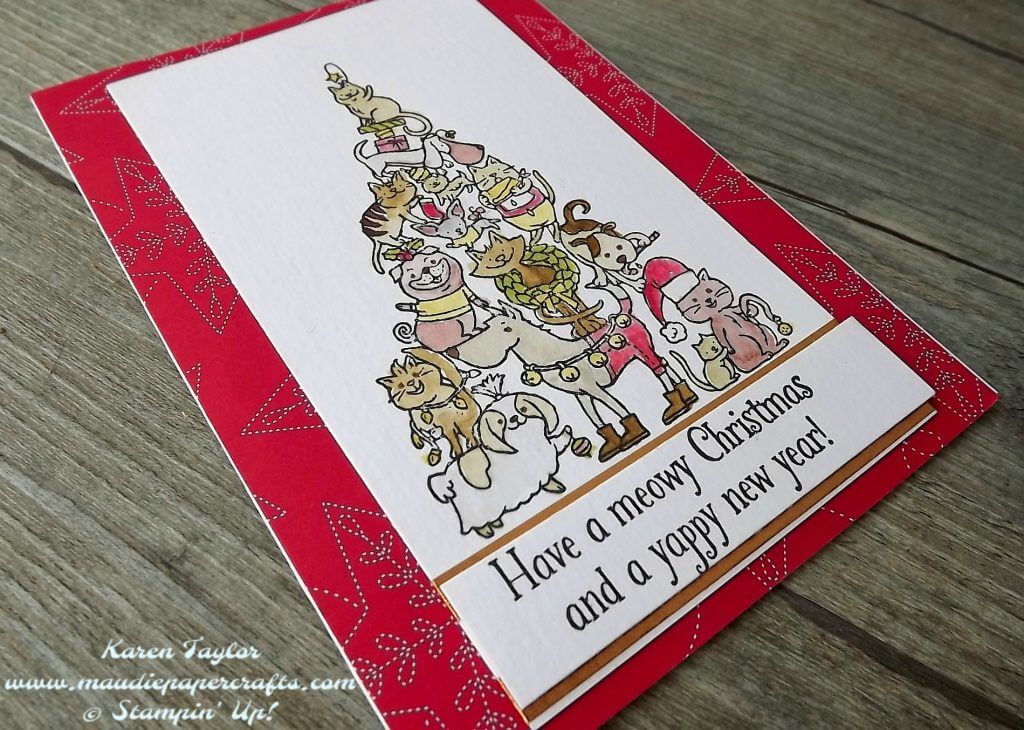 I tried not to use too many colours so that it would not look too busy – there are already a lot of animals after all.
The sentiment is popped up over some gold card.
A great card for animal lovers I think.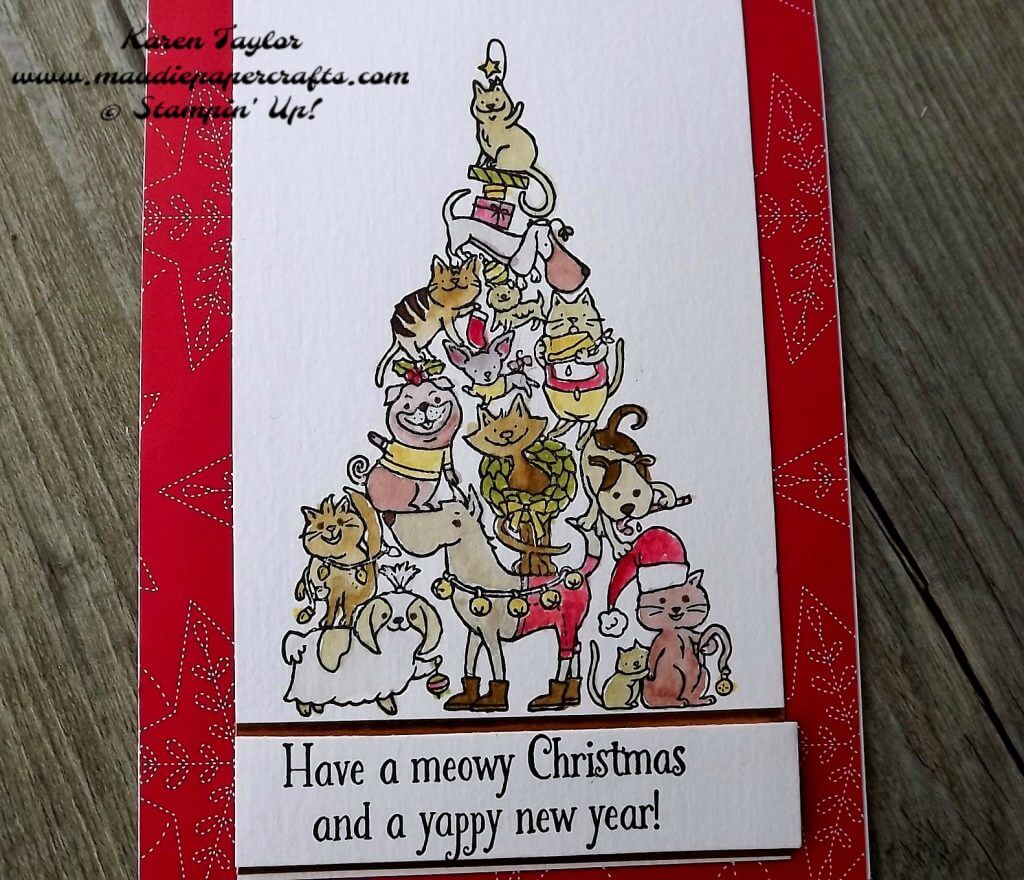 Back soon! Here's what I used to make the card:
Table built using Product Table Builder by The Crafty Owl – Independent Stampin' Up! Demonstrator.