Well, today is my last card as a Daring Cardmakers guest designer. The past few weeks have flown by, and the challenges have certainly streteched me.
This week's challenge was no exception – to use a stencil and green! That's very specific isn't it. Here's my card: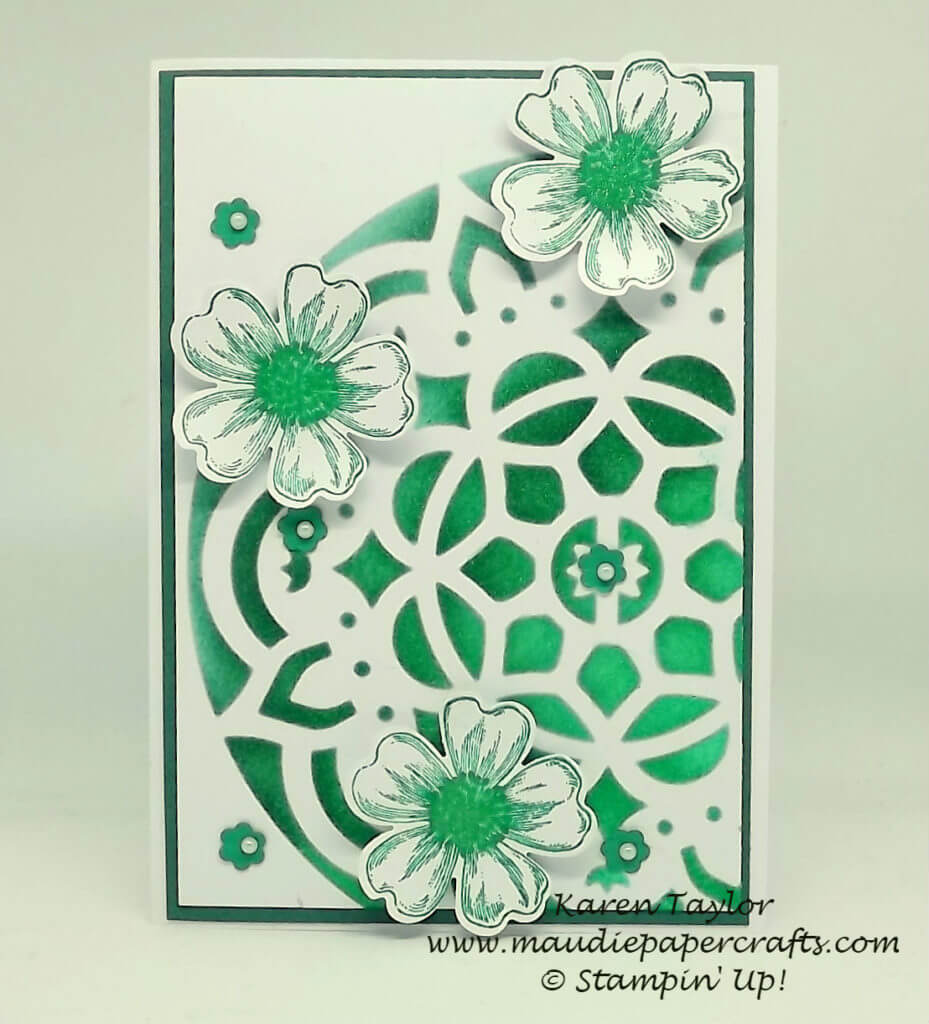 I've used one of the masks from the Pattern Party Decorative masks set – there are four very different designs in it, and they are at a very good price point.
For the stencil I combined Emerald Envy and Tranquil Tide inks. Then I punched out some tiny flowers from the Tree Builder punch.
I thought the card still needed something else so I pulled out the Flower Shop stamp set and punch – I love this set but because of all the new stuff it's been a bit neglected of late.
I haven't added a sentiment and I think the card could probably do with one just to finish it off so I may add one later. It is definitely green and stencilled though!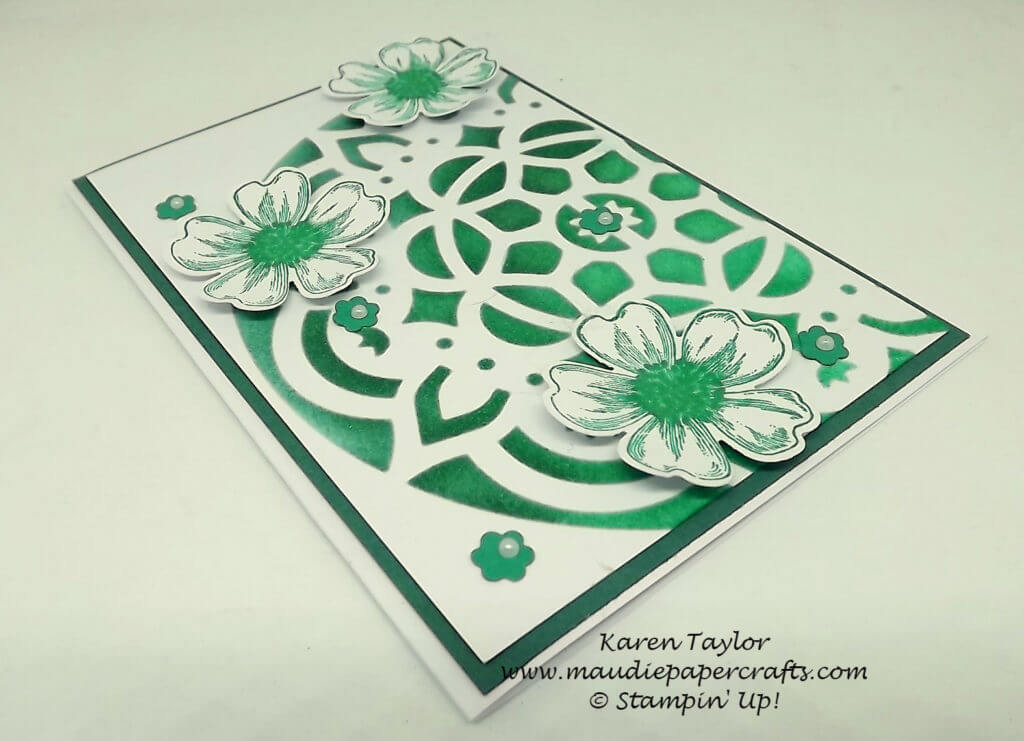 A big thank you to the Daring Cardmakers for inviting me to be a guest designer, and for stretching me!
Here's what I used to make this card:
Table built using Product Table Builder by The Crafty Owl – Independent Stampin' Up! Demonstrator.