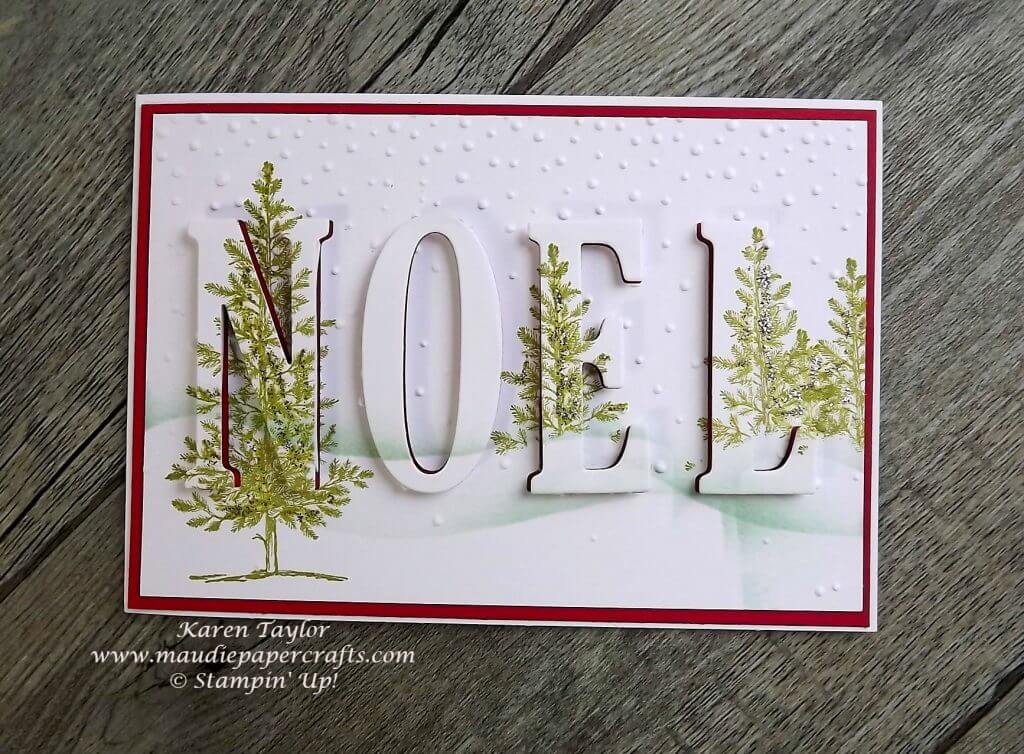 I wanted to make a Christmas card that used trees, and the only set I have that has trees is Lovely as a Tree. Then I wanted to use my lovely new Large Letters Framelits, and Softly Falling embossing folder. I had it all planned in my head, then found that Jan Clothier – a demo in New Zealand – had made the exact card that I had planned already! I guess that does happen sometimes.
This is such a striking card that I have made several to give to family members. You do need to make it in a certain way to get it all to work properly.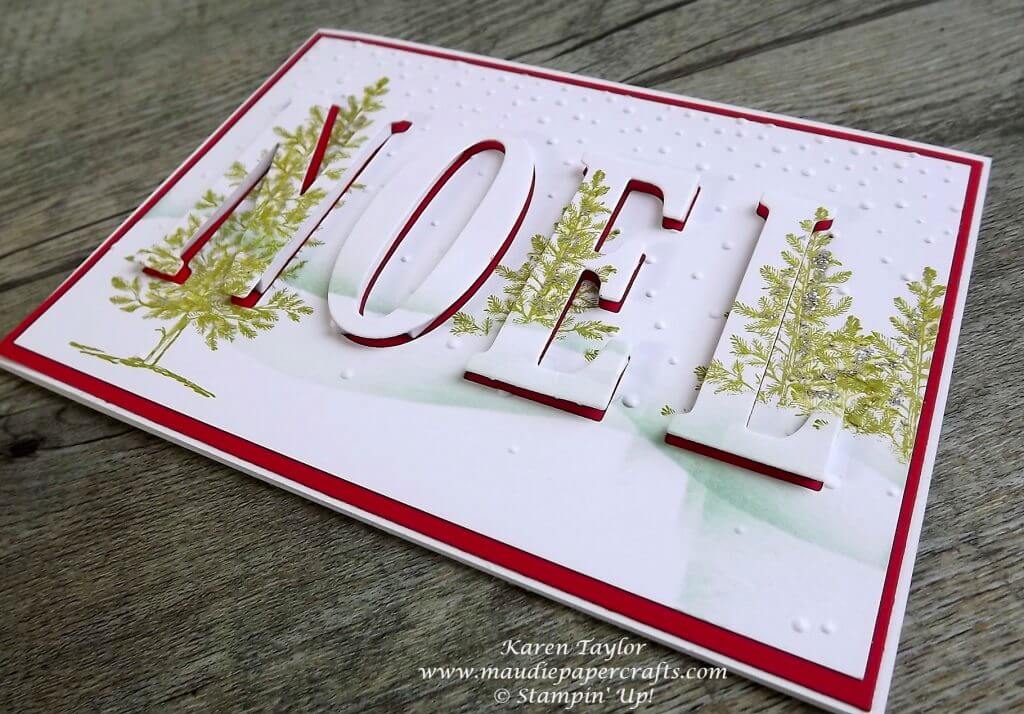 The first step is to blend in your snow banks, and then stamp your trees. I stamped mine so that that part of them would be cut out with the framelits.
Then add the Noel word from you Large Letter Framelits and die cut it out, making sure to keep the middle bit from the O.
Then, use the Softly Falling embossing folder to emboss the snow. Put the middle bit from the O in somewhere so that it fits with everything else.
Then you can add back your letters to the card. I used a Real Red background to contrast against the white.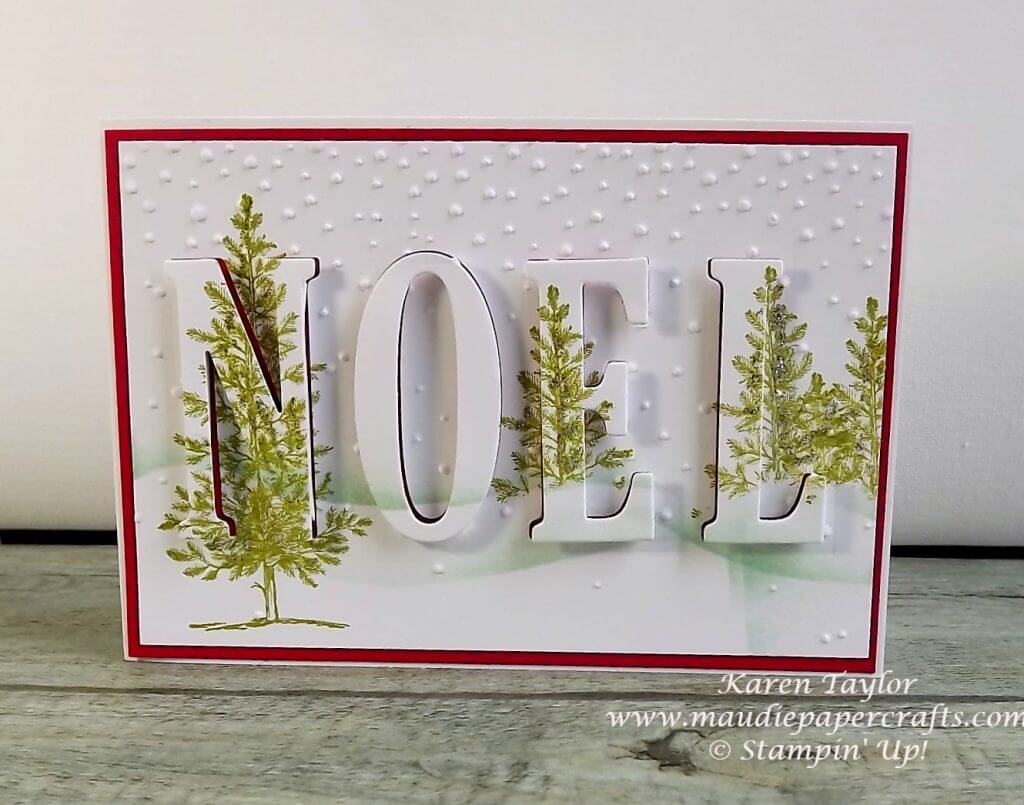 The last step was to add some glitter to the trees which doesn't show up well in the photos, but does make a difference.
Hope you like it!
This is what I used to make the card:
Table built using Product Table Builder by The Crafty Owl – Independent Stampin' Up! Demonstrator.