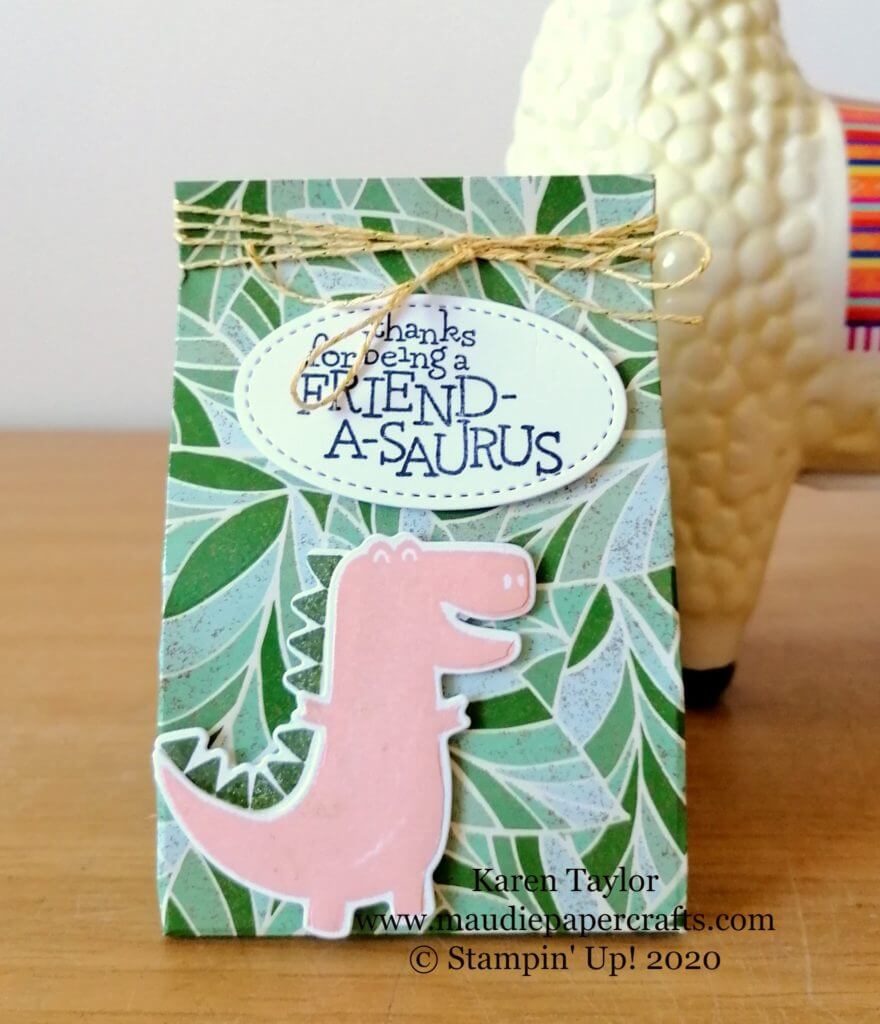 This squishy bag is just right for putting some treats in. It's quite wide on the bottom so you'd fit quite a lot in. I pinched the idea from my upline Sam (Pootles) – she's the queen of bags and boxes! I wanted to use this dinosaur, isn't he adorable? And the sentiment is brilliant too – Thanks for being a friend-a-saurus. Love it.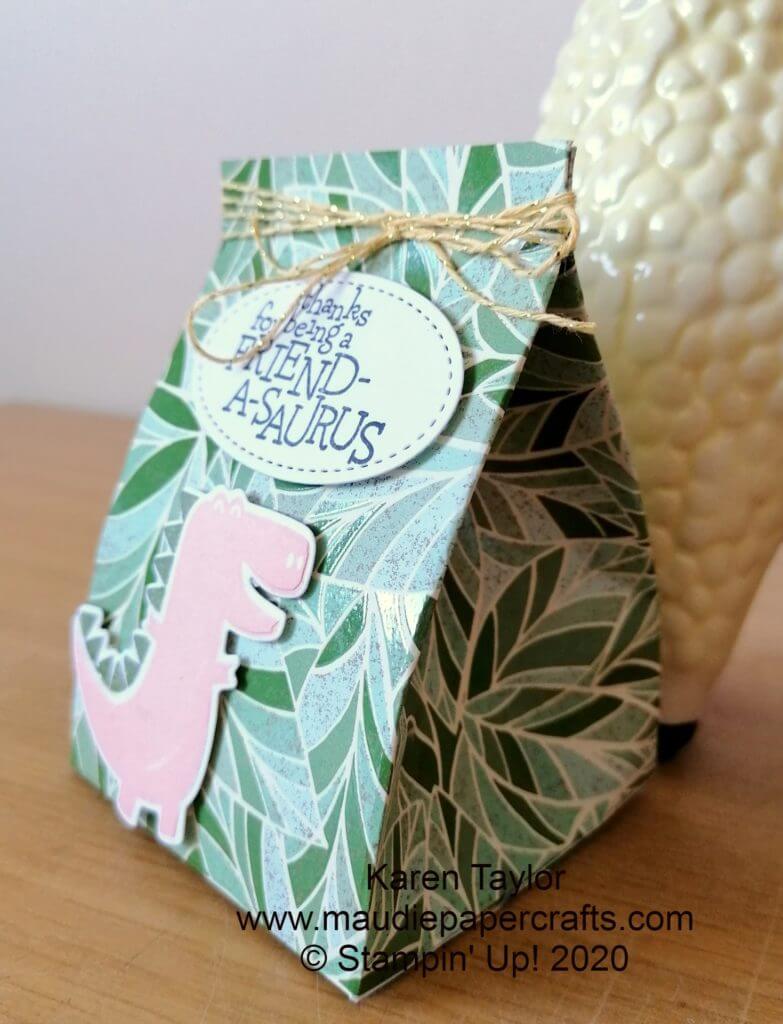 So to make this bag you'll need a piece of DSP that's 6 x 12″ (15.25 x 30.5cm)
Score it on the long side at 2 7/8, 5 3/4, 8 5/8 and 11 1/2″ ( 7, 14, 21, 28cm)
Score it on the short side at 1 5/8 (4cm).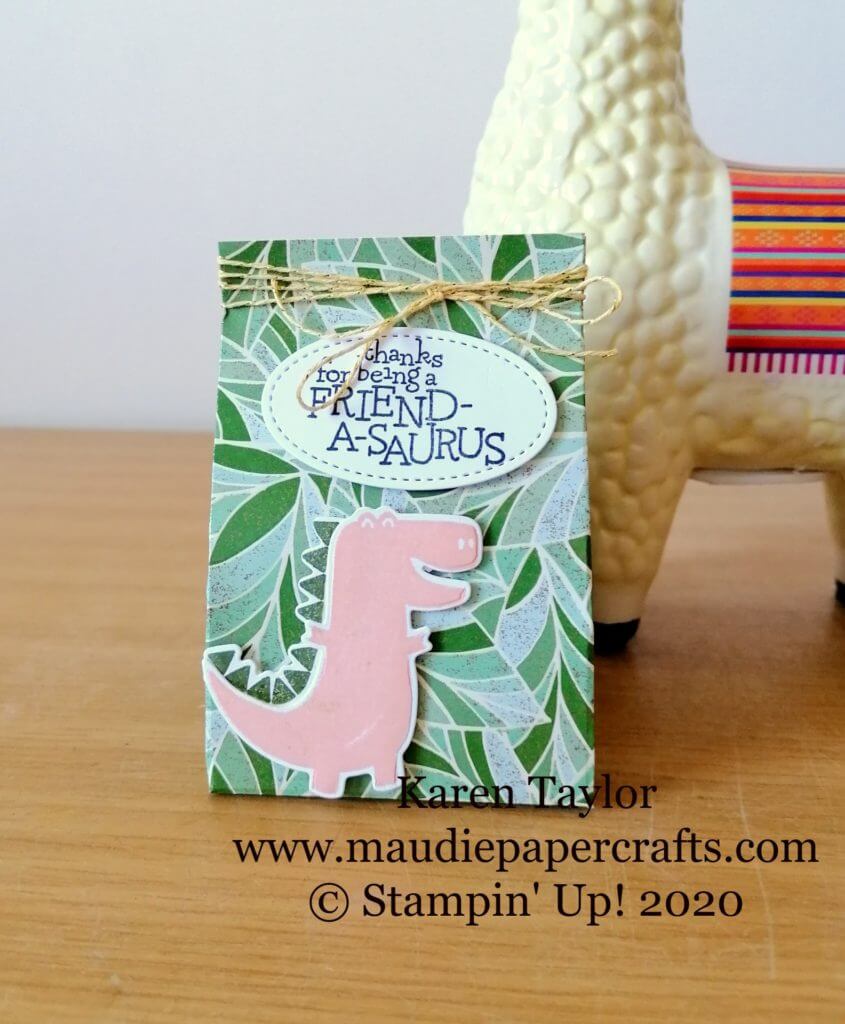 The DSP I used is Mosaic Mood and has shiny bits on it although you can't really see them in the photos. I wanted to use it because I think it looks like the dinosaur is wading through the jungle!
Table built using Product Table Builder by The Crafty Owl – Independent Stampin' Up! Demonstrator.