This week's challenge over at the Daring Cardmakers is to make a card using coffee, tea, cake or biscuits. I had to choose cake of course!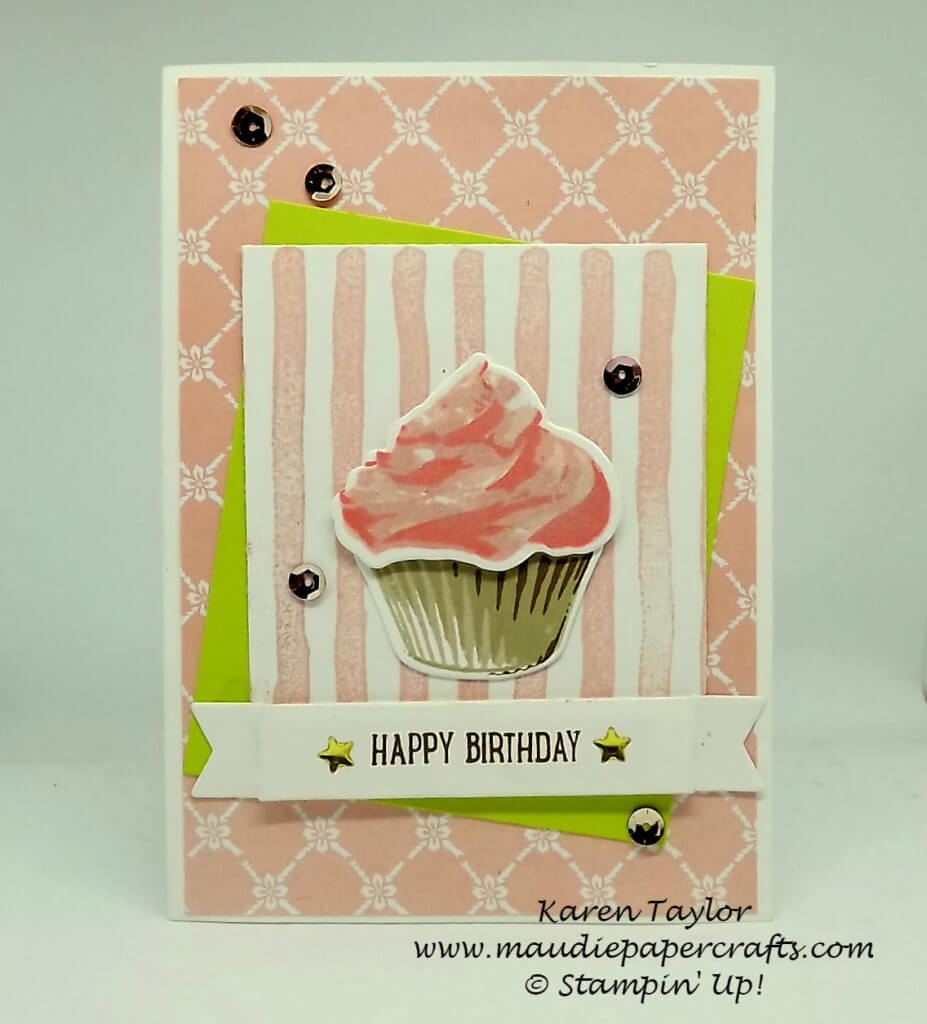 I've always liked the Sweet Cupcake stamp set. It's a layering set, with three stamps to make the bottom and top which gives it so much dimension. I popped the top up on dimensionals to make it stand out even more, and added some Wink of Stella too.
I also did something that I don't find easy at all on this card – put in something wonky! I find that very hard to do but wanted a pop of colour that wasn't pink so chose Lemon Lime Twist to go behind the main panel, on a slight slant.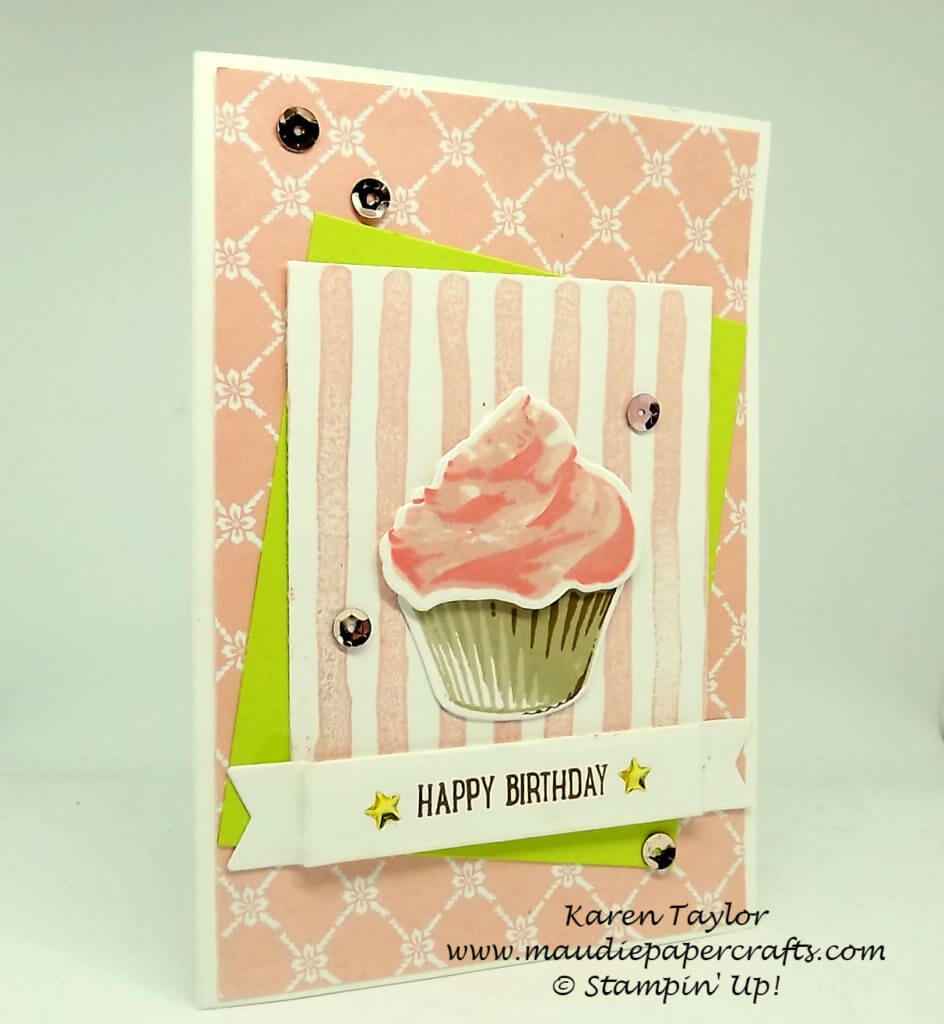 The stripey background behind the cake is a large background stamp – Brushtrokes. This is a new stamp to me and I think I'll be using it a lot. Although I love DSP I also like making my own backgrounds.
Just for some extra pinkness I used the Powder Pink DSP from the Fresh Florals DSP stack too. Well, if you're going to make something pink, you may as well go the whole hog.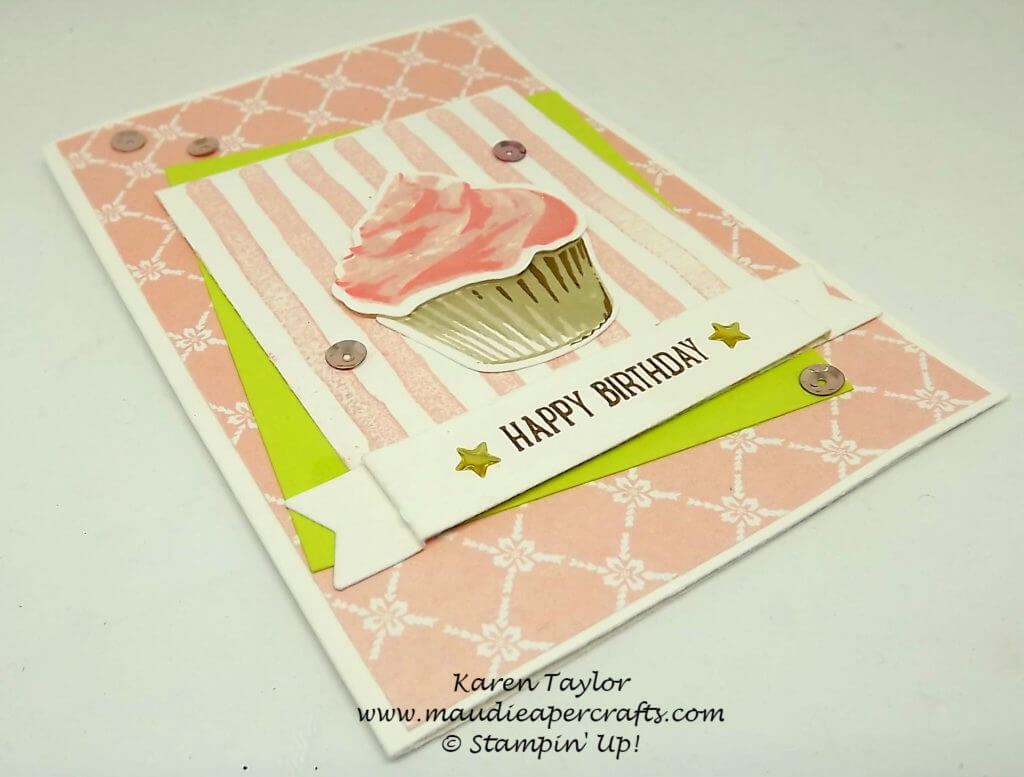 Once the card was finished I thought it lacked something so I added some sequins to finish it off.
Hope you like it!
Here's what I used to make the card:
Table built using Product Table Builder by The Crafty Owl – Independent Stampin' Up! Demonstrator.