Happy days! The new Spring Summer catalogue, and Sale-a-bration brochures are now live.
Download your copy here: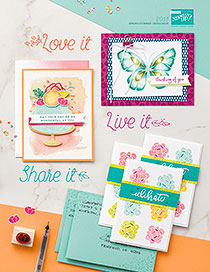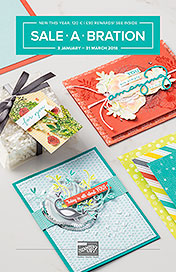 In case you've never seen the Sale-a-bration promotion before let me explain how you can get FREE goodies!
From now until the end of March, for every €60/£45 you spend you get to choose a free item from the Sale-a-bration brochure. These items can't be bought, they are free items. This year Stampin' Up! have changed things a little and there a couple of items that are only available if you spend €120/£90 – one of these items is a set of dies.
You can choose items from the Annual catalogue or Spring Summer catalogue, they all qualify towards you free stuff. The only restriction is that to qualify for free products you have order enough each time, it's not a cumulative thing.
If you have any questions please ask!
This little video shows some of the products from the new Spring Summer catalogue.