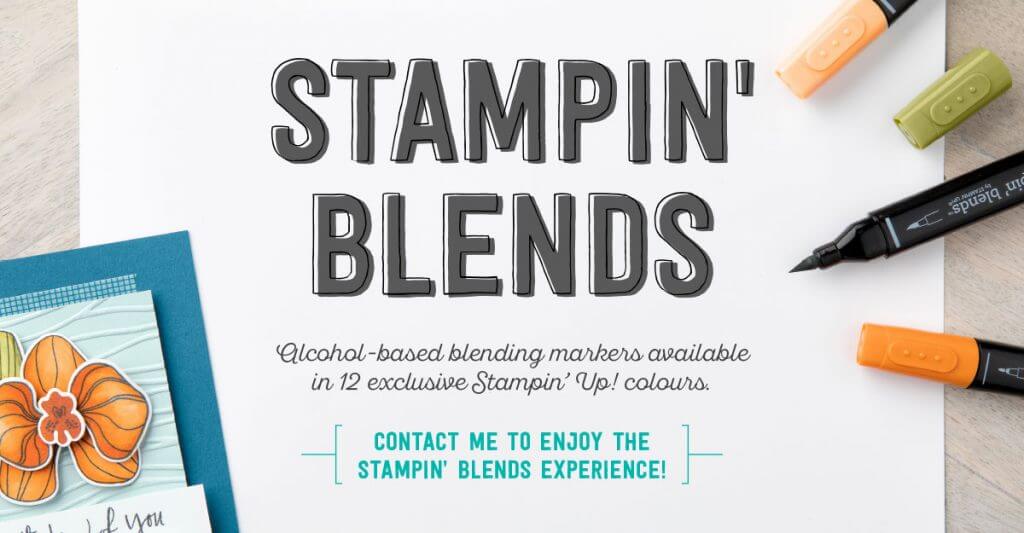 You may have seen or heard that Stampin' Up! were releasing some alcholol markers – well you can buy them now! They went live on November 1st.
For now there are 12 colours, each with a light and dark pen, as well as an ivory pen, and bronze pen, and a colour lifter.
These are the colours available, each with a light and a dark colour:
Bermuda Bay, Calypso Coral, Cherry Cobbler, Crumb Cake, Daffodil Delight, Night of Navy, Old Olive, Pink Pirouette, Pool Party, Pumpkin Pie, Rich Razzleberry, Smoky Slate.
Pens are available separately or as a duo. They are not reillable which is why they are being sold individually.
These pens are artist quality and blend beautifully. I have only had a small play with them, but from what little I've seen, I'm impressed.
The price point is €5.50 for each pen (€11 for a duo). For artist quality pens that's a good price.
Stampin' Up! have made several videos, here's one to give you an idea of what you can do with them. If you have any questions, please contact me!