Pootler's Desgin Team Challenge, The Little Things, week 1
It's Thursday so it must be Pootle's design team challenge. This month I am lucky enough to be on the design team, so for every Thursday in November you'll be seeing a project from me using The Little Things stamp set.
I have to admit that this isn't a stamp set that jumped out at me. However I have had great fun with it, and will be using it for more than 5 projects.
So, here's the first one: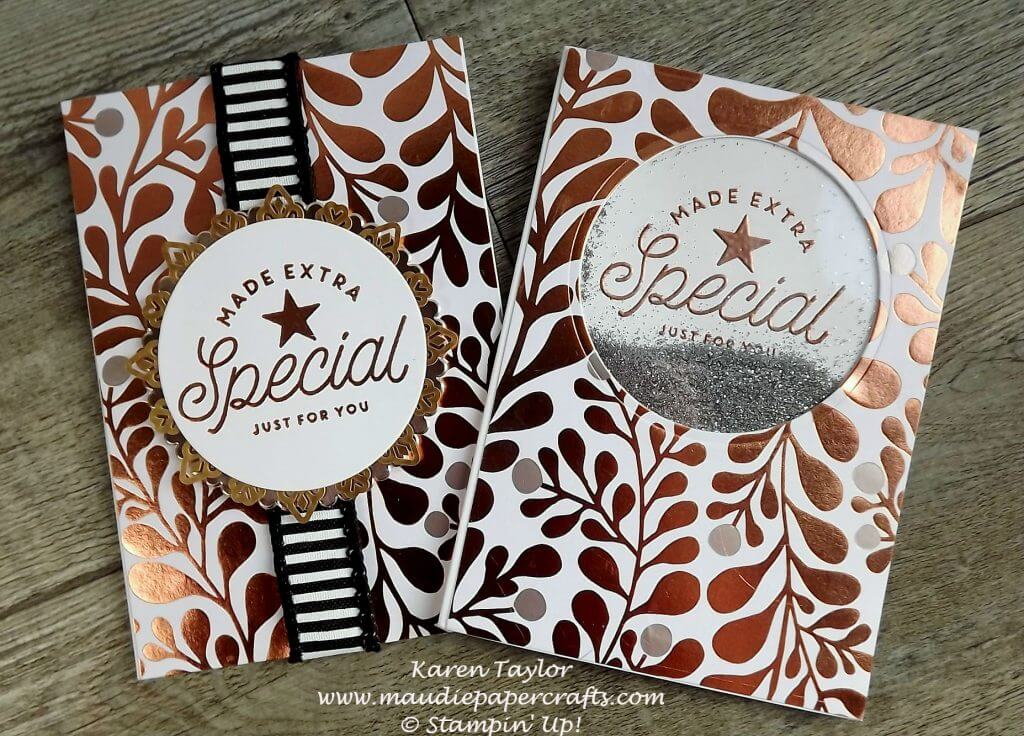 To make these cards I used the beautiful Year of Cheer speciality DSP. I heat embossed the greeting on both cards in copper and then finished them both differently.
On one I used the striped ribbon going down the card rather than across. I also used some of the Champagne foil sheet and a Foil snowflake behind the greeting.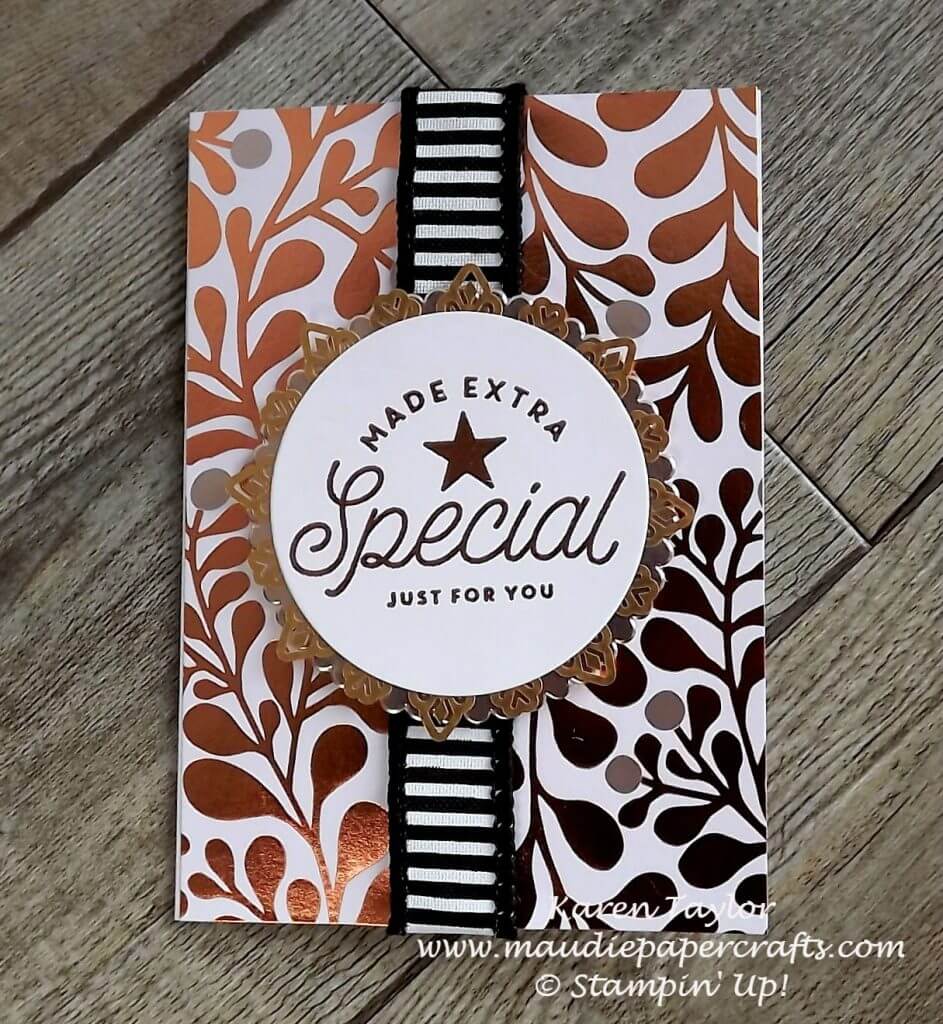 I made the second card into a shaker card, with the greeting behind the window sheet, and added some glitter.
I hope you liked these cards. Don't forget to check out the other blogs on the design team.
If you'd like to see what I make next week, don't forget to subscribe so you don't miss it.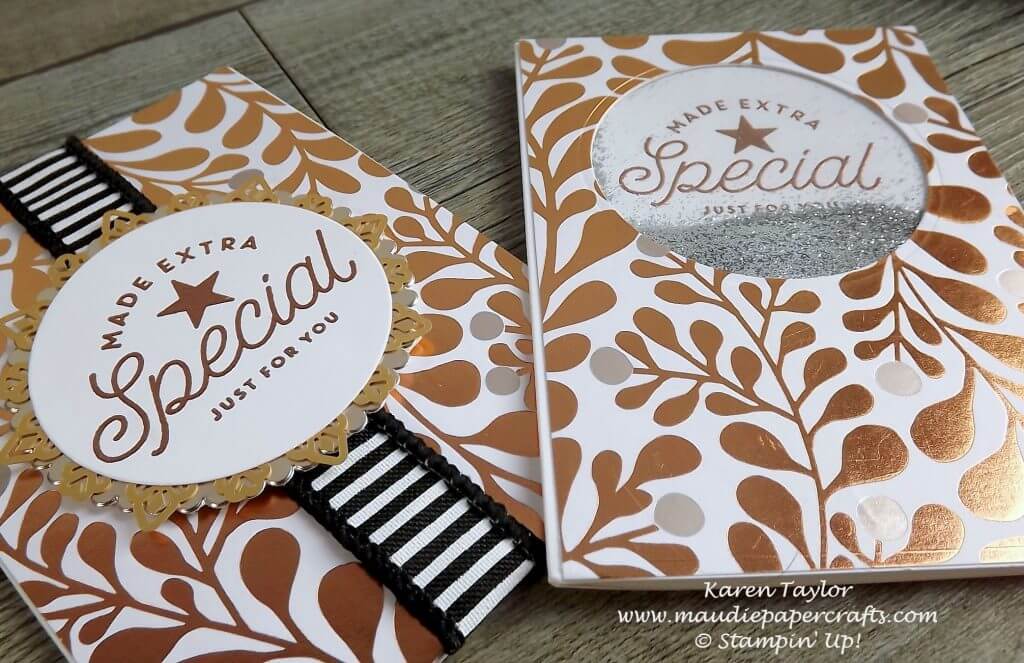 Here's what I used to make these cards.
Table built using Product Table Builder by The Crafty Owl – Independent Stampin' Up! Demonstrator.